ML Work Orders™ Users with Administrative Permissions have the ability to Manage Projects. Projects allow you to group multiple work orders together.
For example: A project may require one work order for the electrician, one work order for the carpenter, and one work order for the mechanic. This will allow you to run reports on specific projects, including all associated work orders.
---
Manage Projects:
1. Select Settings > Setup Items > Manage Projects.
The Manage My Projects page will be displayed.

2. Select the (

) Plus Icon to add a new Project.
3. Enter the Project Name, Description, Start Date, and Close Date.

4. Select the Save button.
5. Repeat steps 1-3 for any new Projects.

6. Once work orders are associated with Projects you will be able to view the associated work orders in the Work Orders dropdown.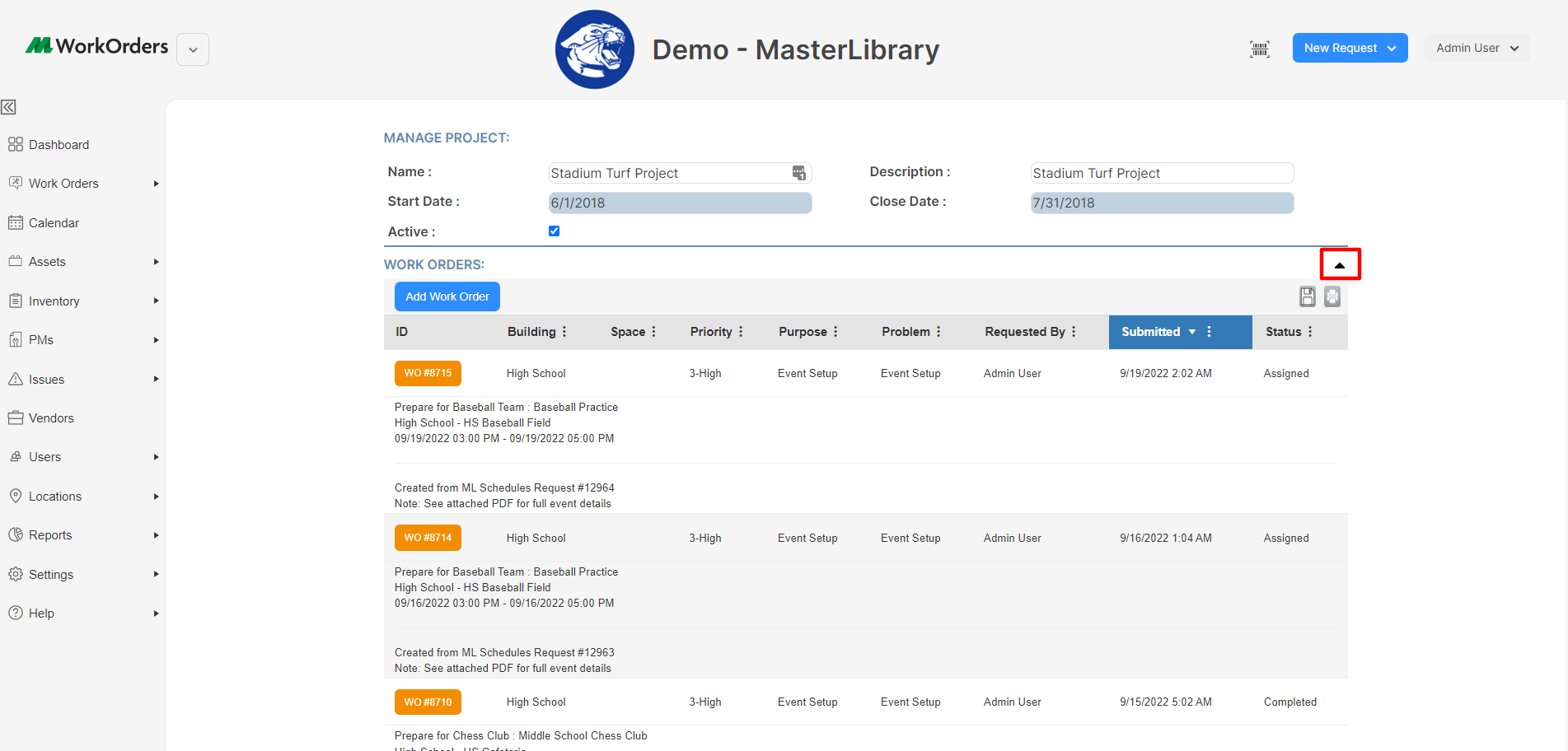 Note: You can add a Work Order to the project by clicking the Add Work Order button
---
Adding Work Orders to Projects

When creating a new work order:
1. Select the associated project from the project drop-down.

Note: Users with the "Associate WOs with Project" and "Manage Projects" permission can use the green plus icon to create a new project to associate with the work order being created.

After the icon is selected, type in the Project Name and click Save. Once that is done, the work order will automatically be associated with the new project.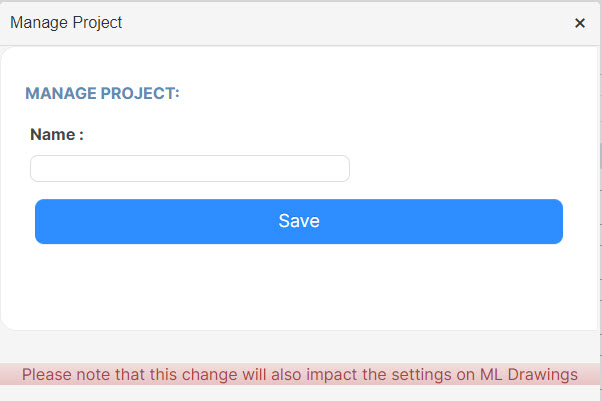 ---
When linking an existing work order:
1. From the Work Order Management page, select the Edit button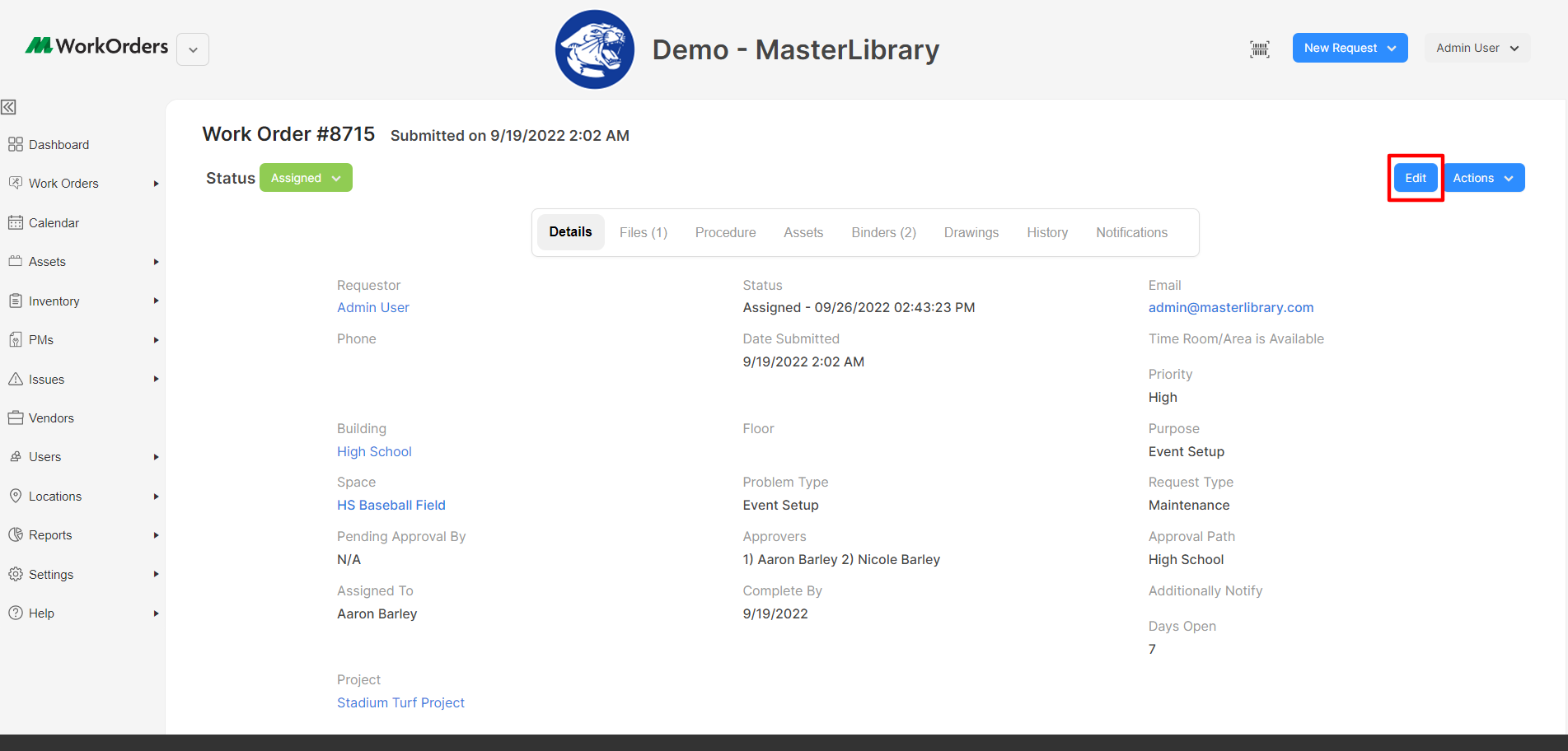 2. Select the associated project from the Project drop-down
3. Click Save.
---

Running Reports on Projects:

The Work Order report allows you to filter for specific projects. This can be done by selecting the three black dots on the Project column. Check off the Project and click Filter.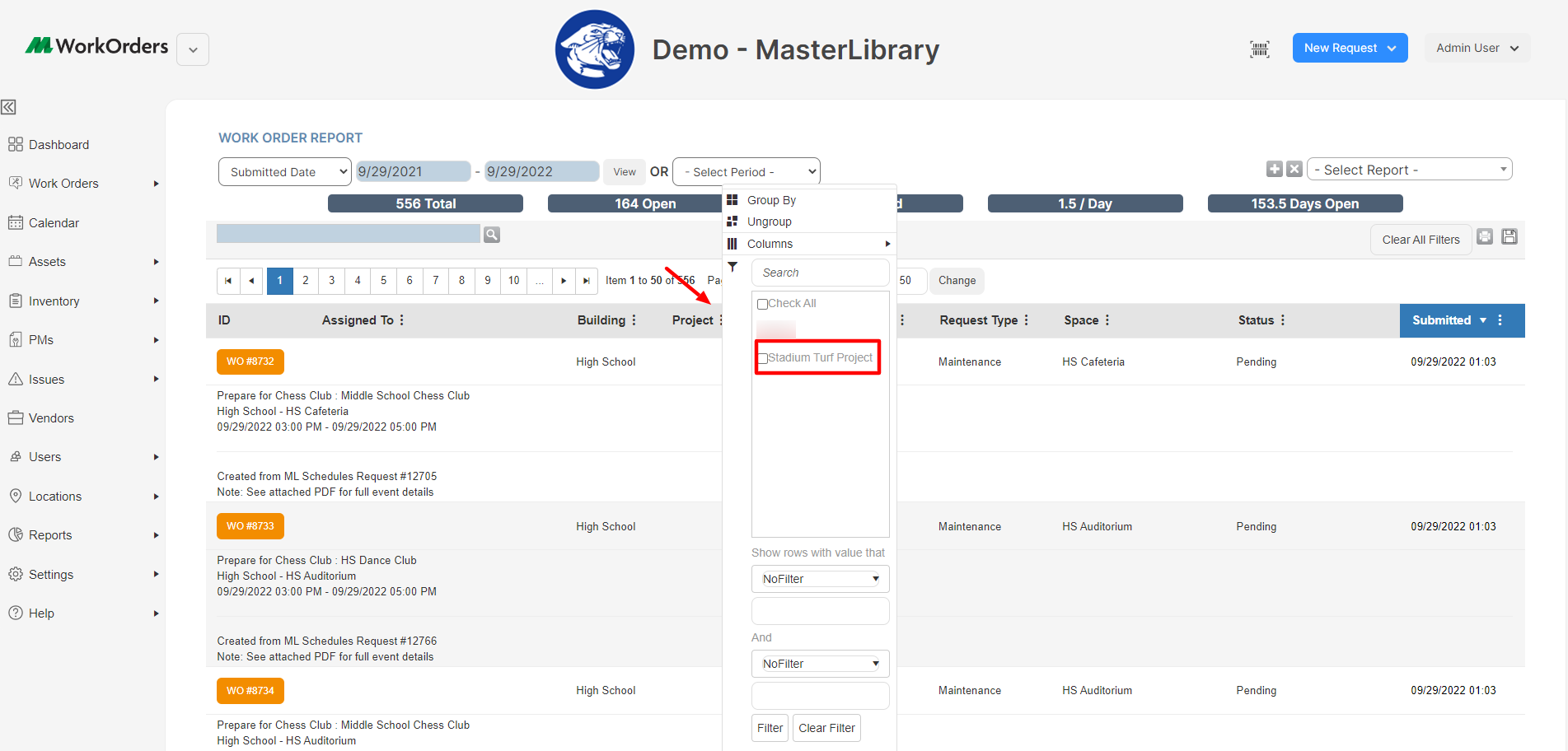 Note: You can click the project from the work order details page, and it will take you directly to that project.