Android
1) Launch Google Chrome for Android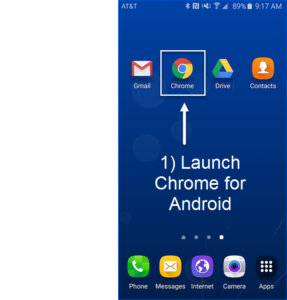 2) Open your login webpage for ML Work Orders


3) Tap the Menu Icon (3 dots in the upper right hand corner)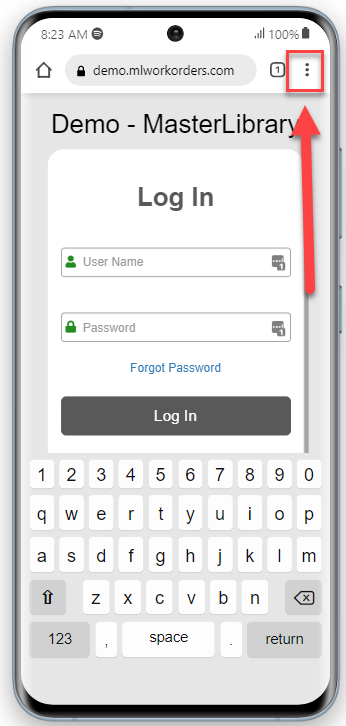 4) Tap Add to home screen.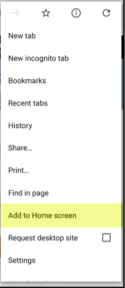 5) You'll be able to edit the name for the shortcut and then select the Add button.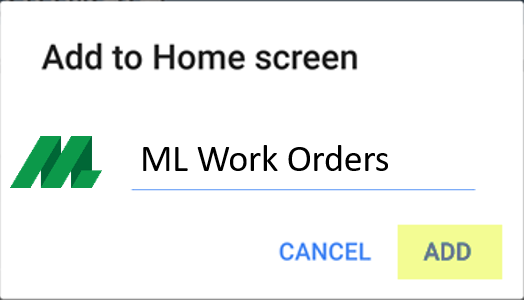 6) The ML Work Orders icon will appear on your home screen like any other app shortcut or widget, so you can drag it around and put it wherever you like.
Note: Chrome for Android loads the website as a "web app" when you tap the icon, so it will get its own entry in the app switcher and won't have any browser interface getting in the way.
iPhone, iPad, & iPod Touch
1) Launch the Safari browser
2) Open your login web page for ML Work Orders

3) Tap the Share icon (the square with an arrow pointing out of it) at the bottom of the screen.


4) Scroll down to the list of actions and tap
Add to Home Screen
. (If you don't see the action, scroll to the bottom and tap
Edit Actions
, then tap
Add
next to the
Add to Home Screen
action. After that, you'll be able to select it from the Share Sheet.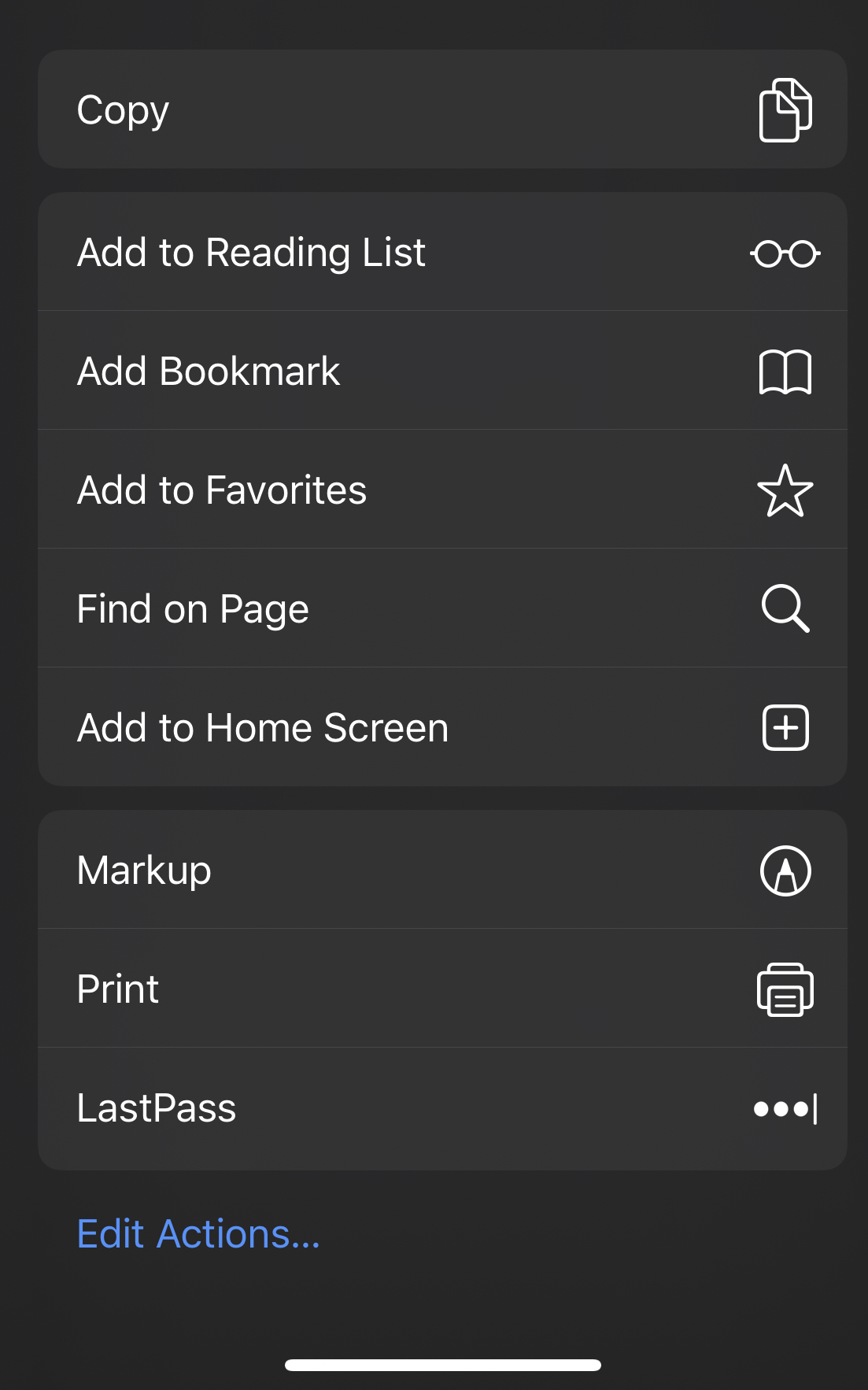 5) Type "Work Orders" for the name and then tap
Add
in the top-right corner of the screen.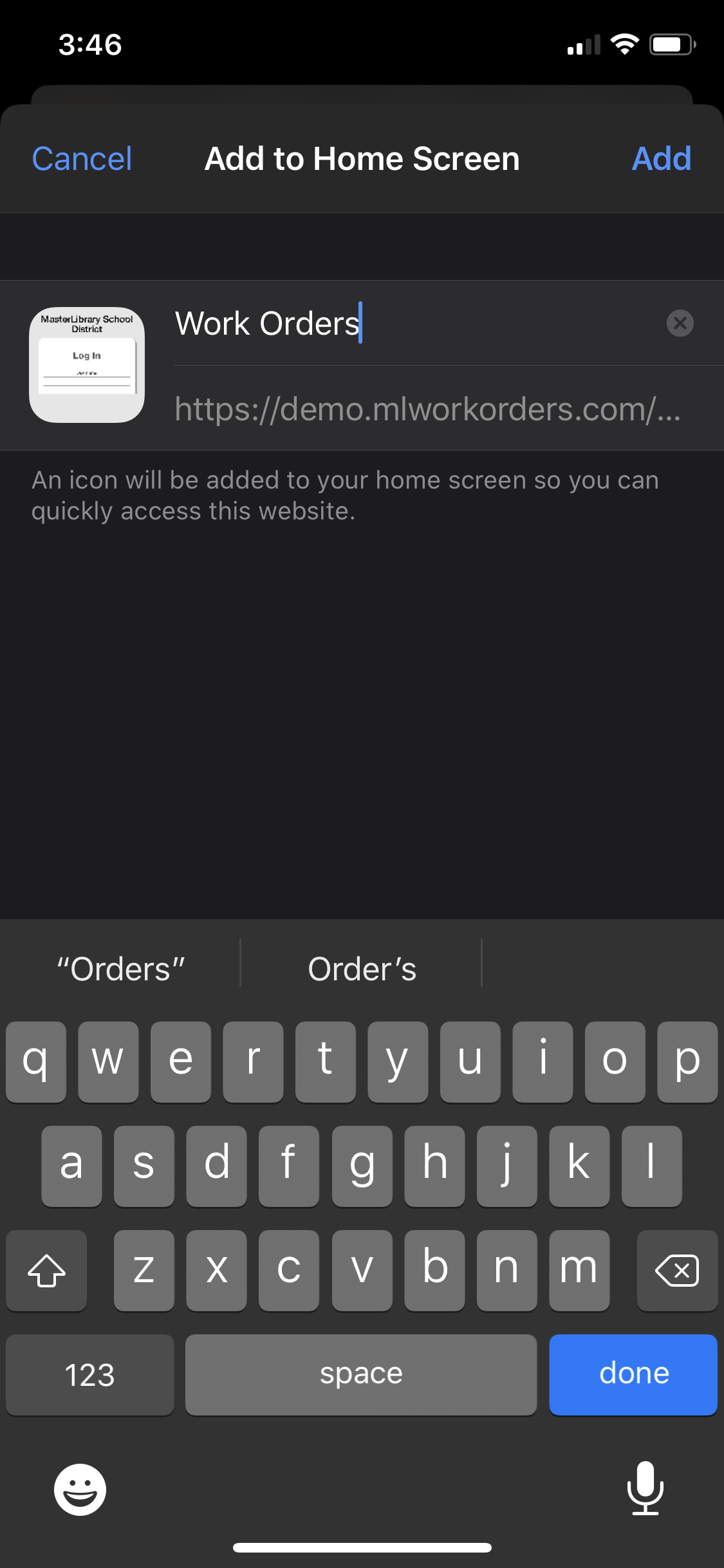 6) The shortcut can be dragged around and placed anywhere, including in app folders — just like a normal app icon.
Note: Other browsers, like Chrome for iOS, don't offer this feature. Due to the limitations in Apple's iOS, only Apple's own Safari browser is allowed to do this.