Admins inside ML Work Orders can change their work order id numbers to display the fiscal year.
Setting Up this Feature
1. Go to Settings > Setup Items > General Settings from the left-side navigation menu.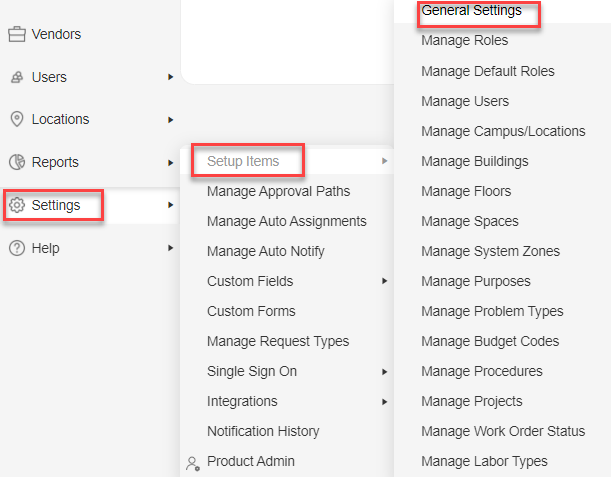 2. Click the Work Order Tab.
3. Change "Work Order IDs based on Fiscal Year:" to YES
4. Click Save.
Once this is done, the work order numbers will start based on your district's fiscal year - The default for this is the month of July. If you want to use this setting and your fiscal start year is different, please get in touch with our support team here: https://support.mlworkorders.com/hc/en-us/requests/new
The Work Orders will now be generated in the following format:
WO IDs will be prefixed with the last two digits of the current fiscal year, followed by 6 digits worth of 0s. The WO ID number would auto-increment by 1 for each work order submitted.
Example: If the Fiscal Year Start Month setting is 07 (July), then on July 1, 2023 the first submitted WOID should be 23-000001, then On July 1, 2024, the first submitted WOID should be 24-000001
Once this setting is enabled, this will take effect on every page inside ML Work Orders, including the reporting portion of the systems, along with the dashboards.
Example of a Work Order: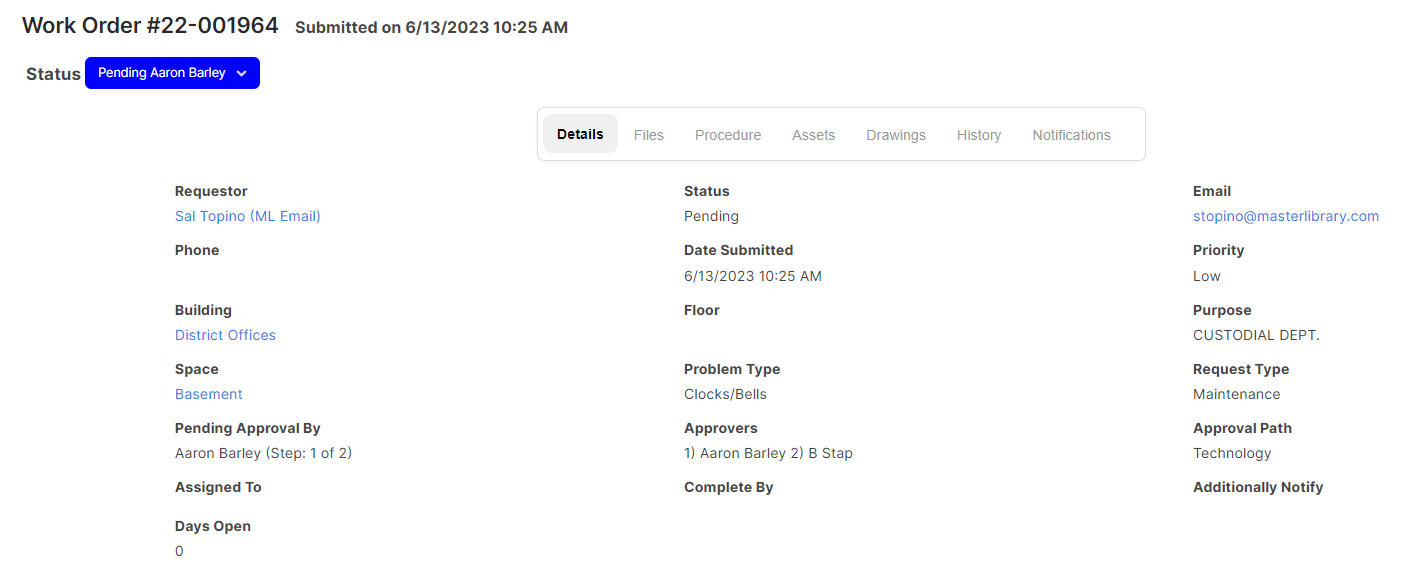 Example of a Report: