ML Work Orders allows users to edit their profile at any time.
Updating your profile is as easy as following the steps :
1) Log in and select your name at the top right of the page, and click "profile."
2) Edit the desired information on the screen.
Note: Notification Preference has both Email and Text. You can also make it so you receive texts for only urgent WOs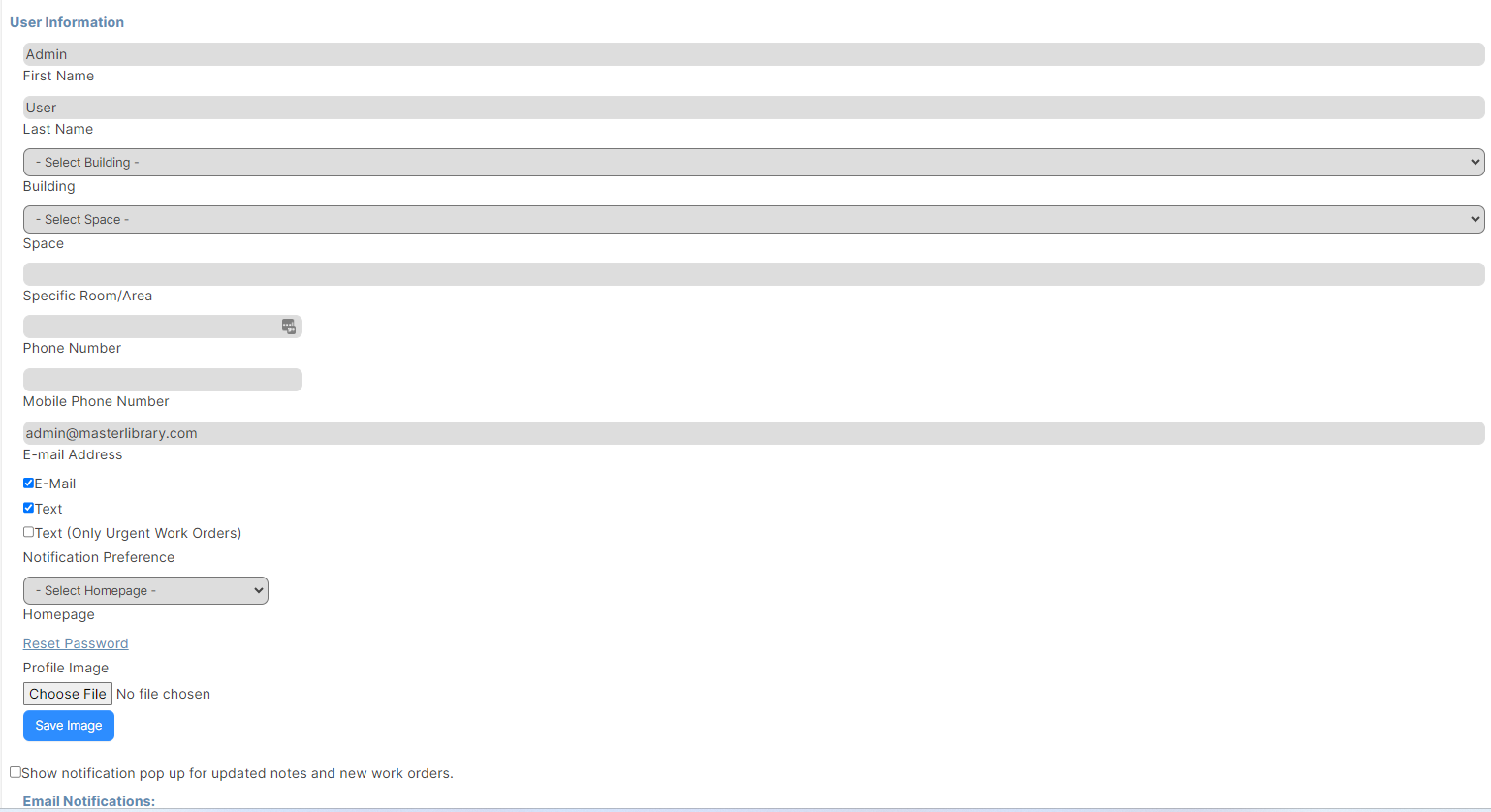 Note: "Show notification pop-up for updated notes and new work orders" can enable and disable pop-up notifications.
3) If you have a profile image you would like to upload choose that under "profile image" and click Save Image.
4) Select the Submit button after your changes are made.