ML Work Order Admins (Manage District Settings) can replace an internal staff member, preserving all roles and permissions of the original user.
1. Select Users > Manage Users from the left-side navigation menu.

2. Select Actions > Add User (If they do not exist yet).
3. Once the new user has been added, select the Replace User icon on the person that is being replaced.

The Replace User Modal will be displayed.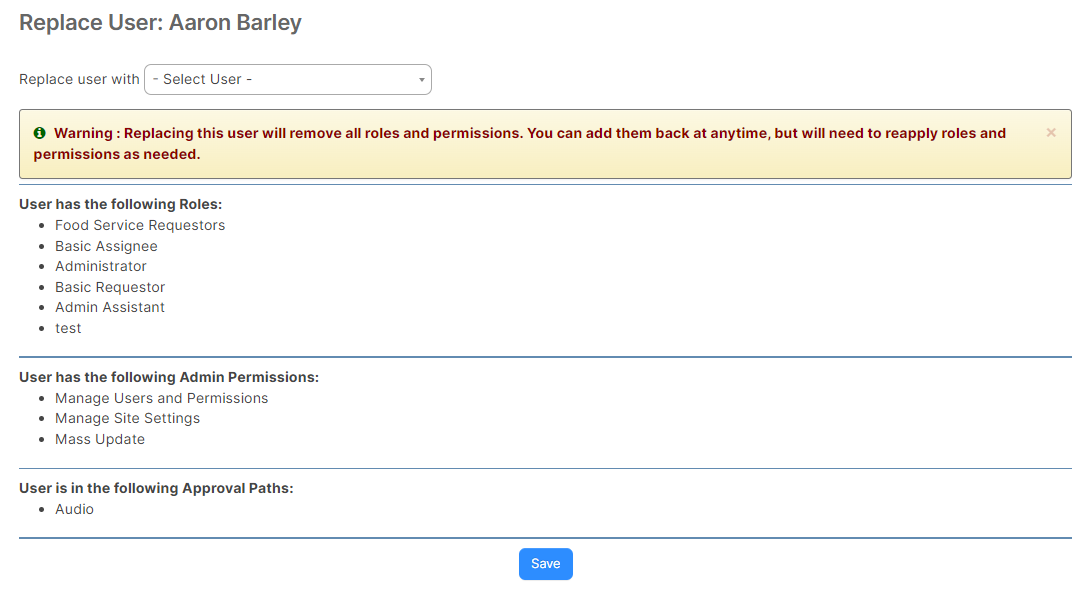 4. Select the User that is replacing the user selected.

5. Review the information in the breakdown.
6. Click Save.
The User will be displayed that was replaced, indicating the roles and permissions were removed.
Note: All of the Roles and permissions will be transferred to the new user. This includes Approval Paths, Auto-Notify, and Auto-Assignments.
If you go back to the Manage Users page, you will see the new user has all of the Roles and Permissions.