Users with the Administrative Permission "Manage Site Settings" will have the ability to add System Zones. This will allow administrators to create a collection of spaces and link them to a system zone.
Adding a System Zone
1. Select Settings > Setup Items > Manage System Zones from the left-side navigation menu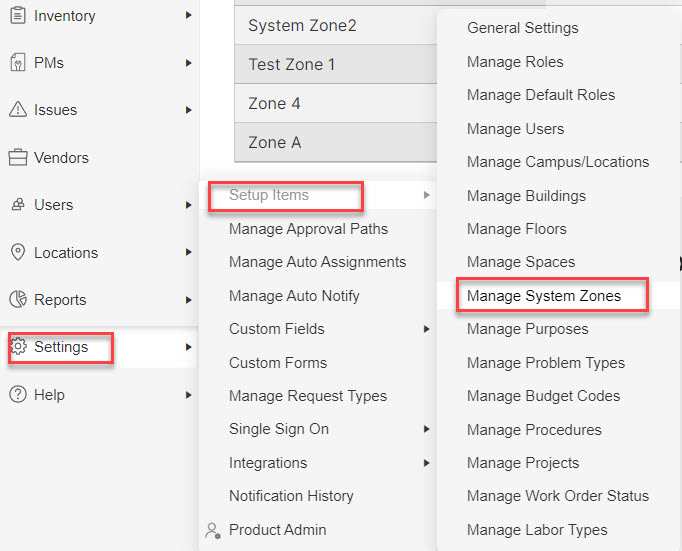 The Manage System Zones page will display.

2. Select the Add System Zone icon (

)
3. Fill out the information in the modal
System Zone Name - Type in the name for the system zone

System - Select a system from the drop-down (these are default systems)

Building - Select the building where this zone is being used.

Floor - Select one or more floors being used for this zone.

Spaces - Select one more spaces that will be used in the zone.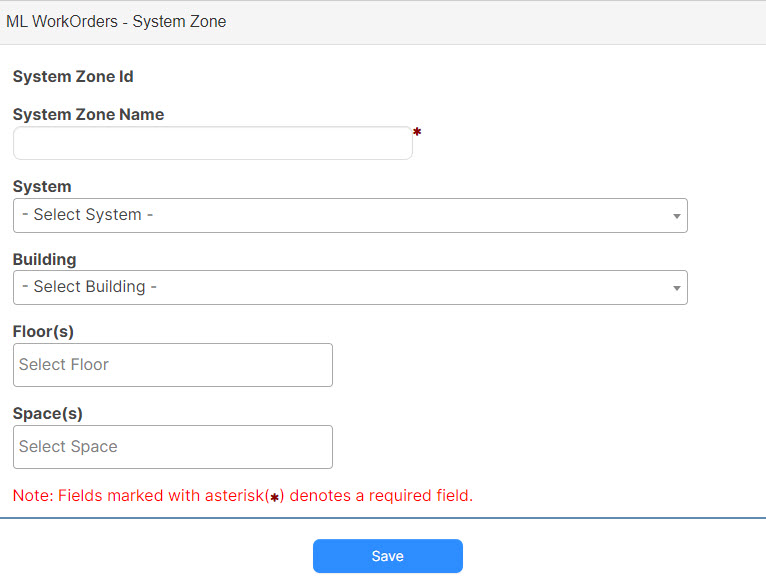 4. Select Save.
The System Zone can be modified by selecting the pencil icon (

) and can be deleted by selecting the delete icon (

).
Note: The following message may appear if you use both MLW and MLD. "Please note that this change will also impact the settings on ML Drawings"