New Building and Space Filter on the Work Order Details page to show any work orders at those locations
If the user has the ability to view the Work Order Details, they can select the space or building name. Once that is selected, all work orders for those locations will be displayed.

User and work order request sync from ML Schedules to ML Work Orders
This update applies to customers that use both ML Schedules and ML Work Orders. There is now a seamless sync from a user who submits a work order request inside of ML Schedules. The request automatically generates a work order in ML Work Orders and attaches it to the user who made the request. The work order will automatically be linked to the requestor if the user account is present in both systems.
Work Order Calendar Update
The calendar has been updated to include a Day, Week, Month, Year, and Agenda view. Please click HERE to learn more.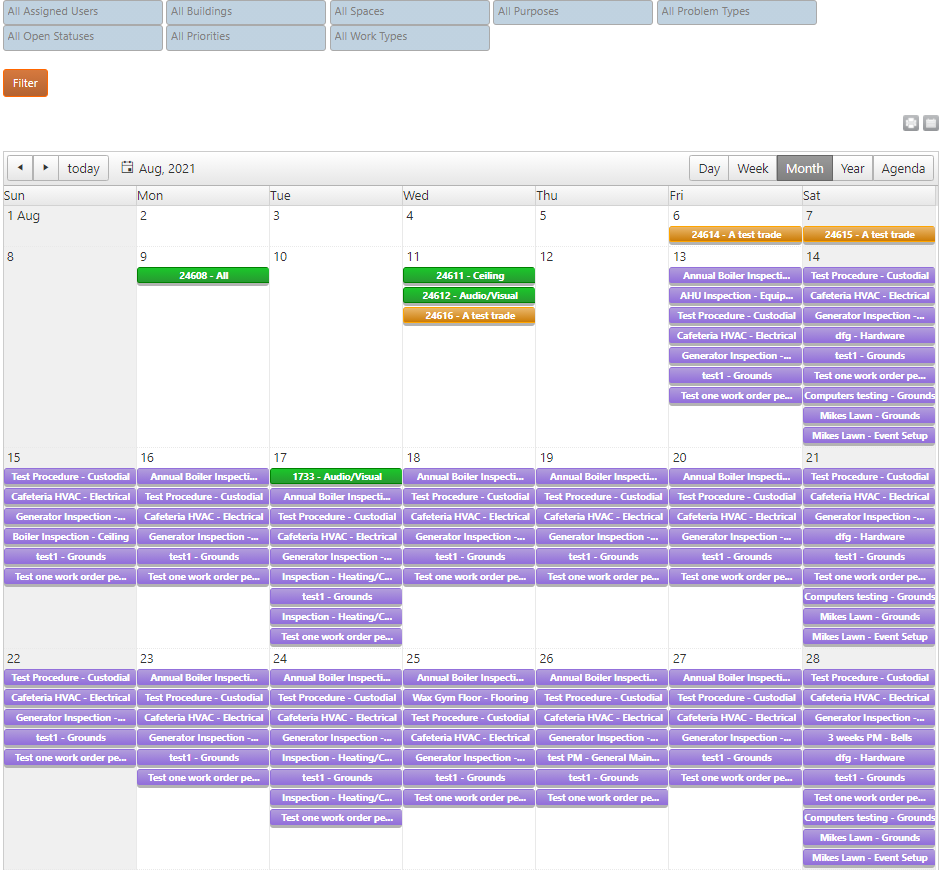 iCal Export Option
The calendar has an iCal export option. This will allow you to directly export PMs and Work Orders to Google Calendar or Outlook. Please click HERE to learn more.

Inactivate Inventory
There is now an option to inactivate an inventory stock location. This will prevent that item from appearing anywhere in the system except for the View All Inventory page. Please click HERE to learn more.

Mass Update Assets (New Field)
Two options have been added to the mass update feature for Assets. The two new options are Images and Files. Please click HERE to learn more.

Manage Issues Update
Users can now link Issues to Buildings and Spaces (this is included on the Issue form).
Inventory on PMs
Users can add inventory to a PM. Once the PM is created, that inventory item will automatically be included in the work order, and the stock will automatically be adjusted. Please click HERE to learn more.

Work Order Request Form Update
The work order request form has been updated to show a red asterisk next to any field that is required for the user to fill out in order to submit it. Required fields are determined by the district.