Updated User Interface
With the last two releases, we have made some major modifications to ML Work Orders. This includes updating the colors of buttons and revamping the approval and assign process.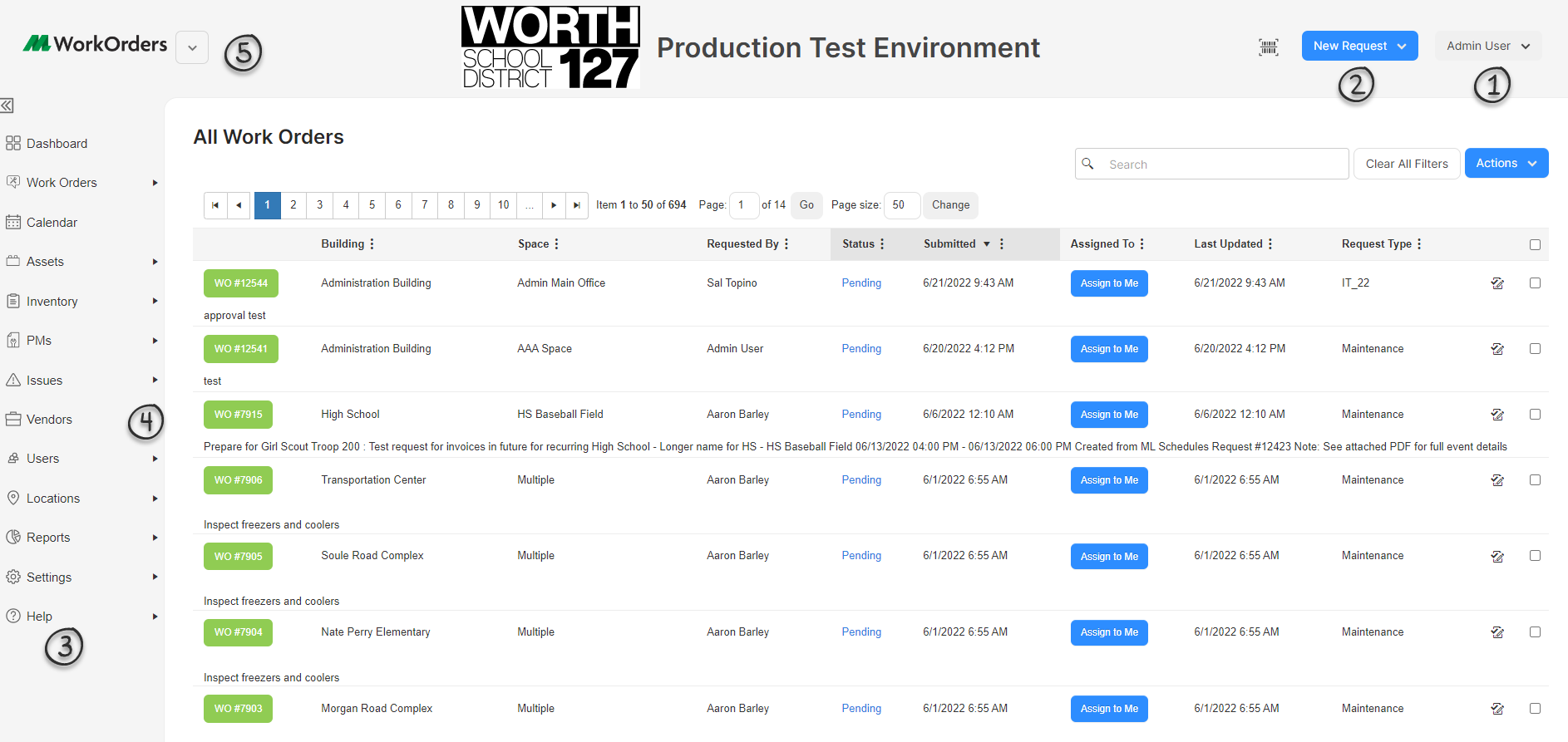 User Profile is now in the top right corner. The user's name will be presented with a down caret that they can select to view/edit their profile and logout

The New Request button is to the right of the profile button on the header now

Our Help resources have moved to the bottom of the side navigation

Our menu experience has changed in that the menus will now open only when clicked on. This will make navigating the menus much less frustrating from the user's standpoint.

Our Switch-To menu has moved to the top left corner
Please click HERE to learn more about the user interface updates for 22.3
Additional Pages that had User Interface updates in 22.4
Manage Assets Page
Manage Users Page
Manage Spaces Page
View All Inventory Page
Procedure Steps Page
Add Inventory via Work Order Modal
Work Order Assign Modal (more details below)
Add Labor to Multiple Work Orders
Users with the permission "Enter Labor And Purchases on WOs" will see a new submenu under the Work Orders option. This will allow you to enter labor on multiple Work Orders at once.
Please click HERE to learn more.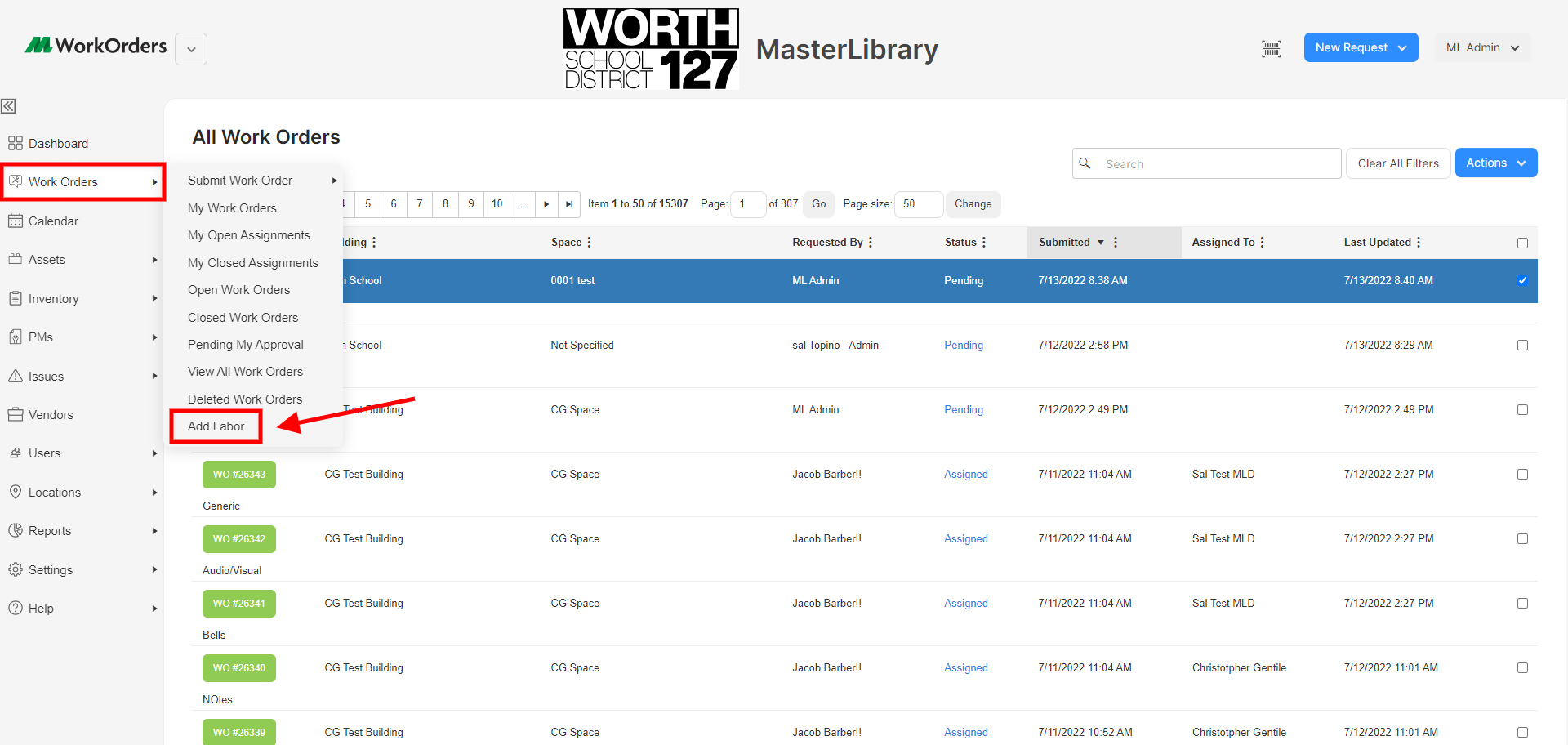 Print Work Form
Users that are able to print the Work Order details, can now print a Work Order form. This provides users with the ability to fill out the form while working in the field.
Please click HERE to learn more.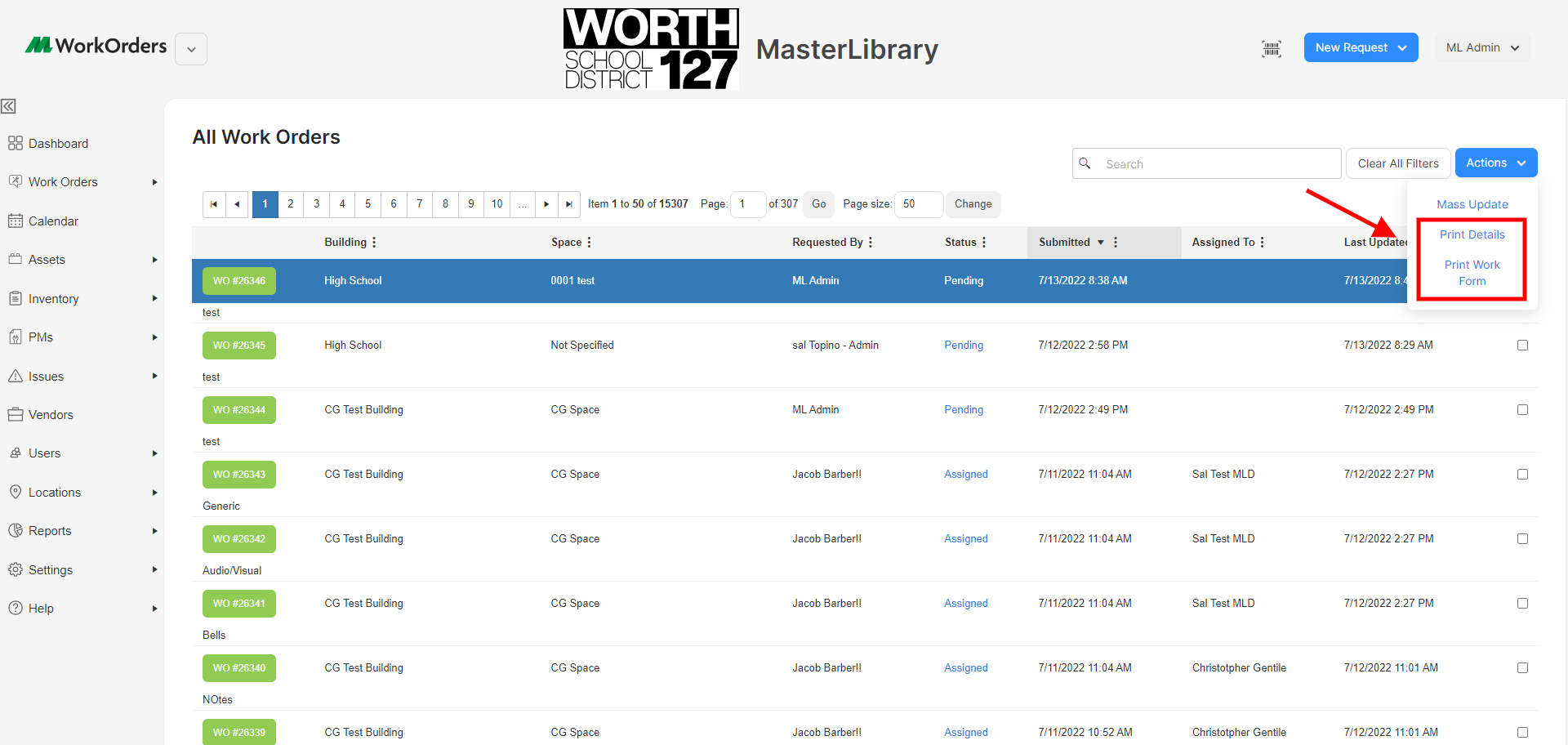 Approve/Assign Modal Update
The modal has been updated to include the following fields.
Purpose

Problem Type

Budget Code
Please click HERE to learn more.