ML Work Orders™ Software gives specified users the ability to add "Additionally Notified" users to a work order.
This will send the user email notifications as the status of the work order progresses even if they were not the user that originally entered the work order.
To set this up in ML Work Orders™:
1. Select Settings > Setup Items General Settings.
The Manage District Settings page will be displayed.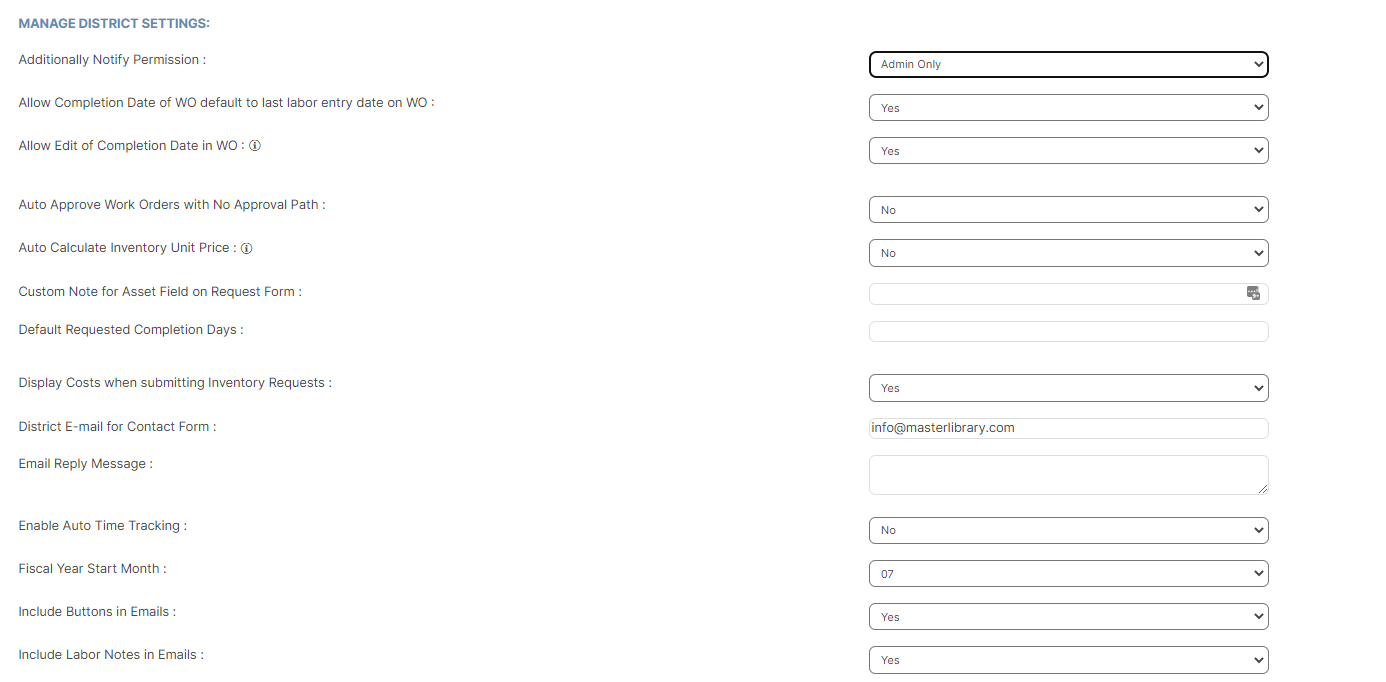 2. Under the Additionally Notify Permission, select who should have this permission or if you want to hide this as an option:
Admin Only (Assign Work Orders - Edit Work Orders)

All Users

Hide Field
3. Select Save, once you have your choice selected.
---
How to apply this setting when Requesting a Work Order:
1. Select the New Request Button.

2. Under the Additionally Notify Field on the Create Work Order Screen, Use the search box to search for the user you want to submit the request on behalf OR;
3. Select the Add icon (

), to add a new user to be notified.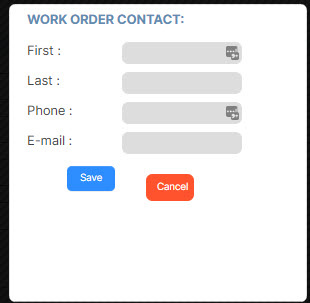 4. Complete the remaining information regarding the Work Order and select Submit Work Order.
The Additionally Notify User, will now receive email notification when the Work Order is:
Cancelled

Put on hold

Completed

Closed

Notes added

---