Work orders can be rerouted for approval if you need to send the work order to a staff member that is not a part of the usual approval process. For example, you may need to route the work order to the Business Official if the work order is going to cost over a certain amount.

1. Select the Work Order ID button next to the work order that you are looking to reroute.

2. Select the Actions > Reroute button at the top right of the page.



3. Select the User(s) in which you would like to reroute the work order to. You can also include notes that will be sent along with the email notification.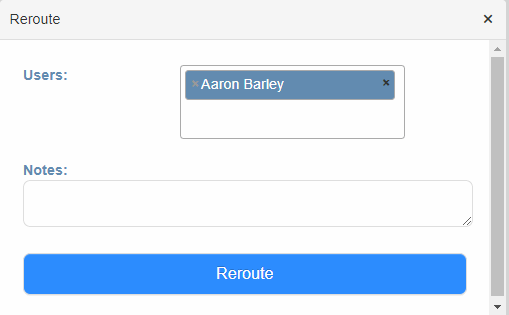 4. Select the Reroute button.