ML Work Orders™ Users have the ability to Assign a Work Order request.
Assigning Work Orders
Once a work order has gone through the final step of approval, the work order can be assigned to the appropriate staff member(s).
1. Select the work order that needs to be assigned.

2. Select the status button at the top, and then click Assign.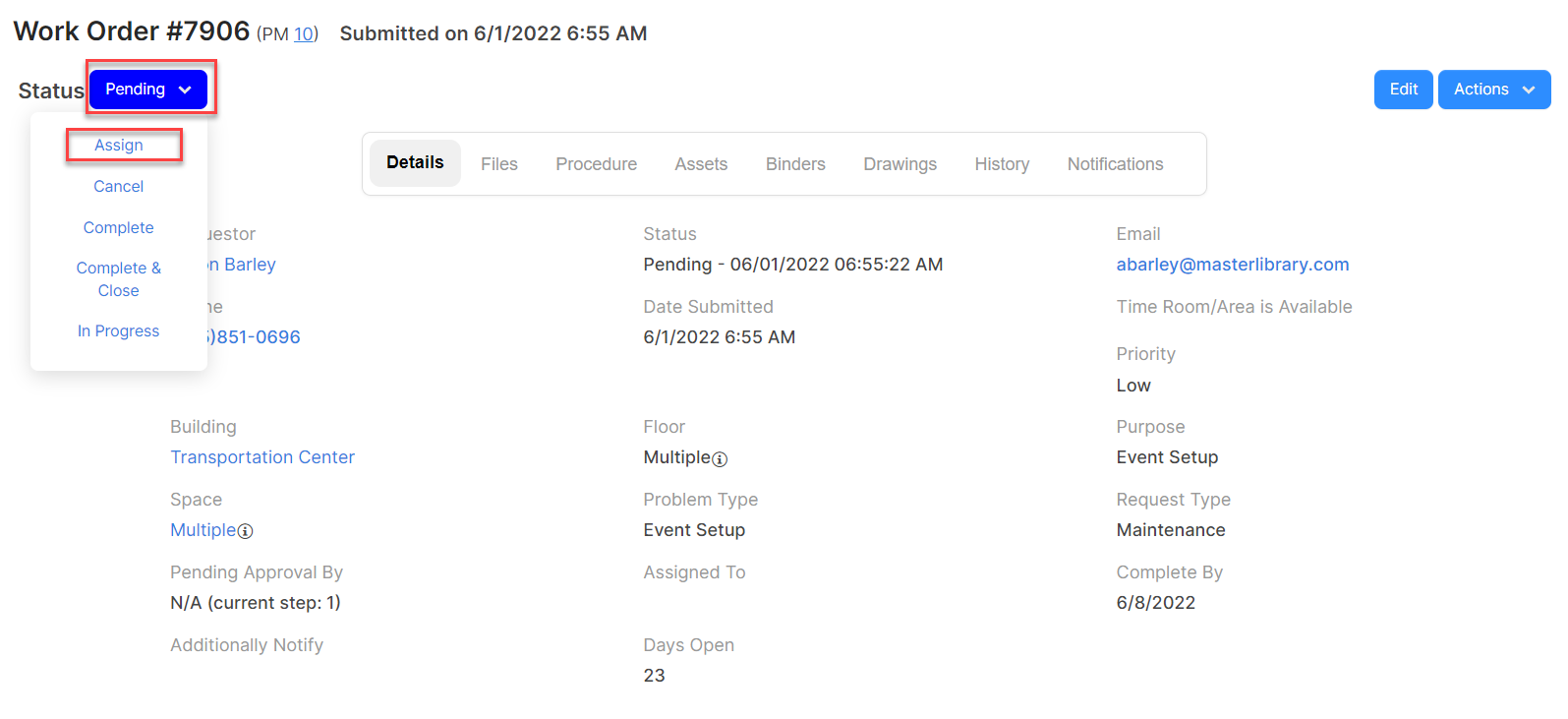 3. Select the staff member(s) that you would like to assign the work order to and add any additional notes for the assigned staff member(s) to receive.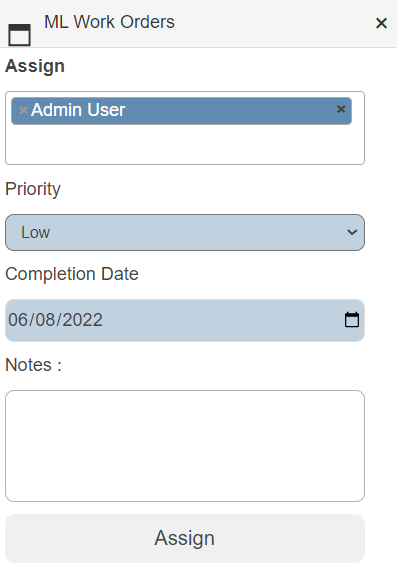 4. Select the Assign button.