You can access the ML Work Order reports from the Reports section on the left side menu.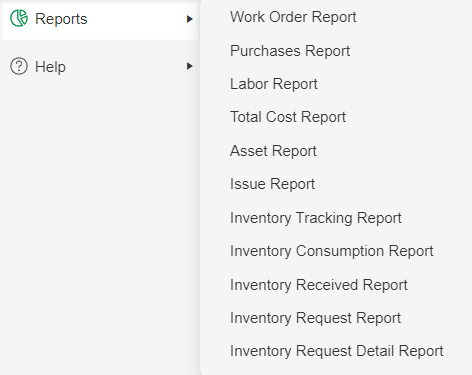 1. Work Order Report.
2. Purchases Report.
3. Labor Report.
4. Total Cost Report.
5. Asset Report.
6. Inventory Tracking Report.
7. Inventory Consumption Report.
10. Inventory Request Detail Report
11. Summary Dashboard.
12. Labor Dashboard.
13. Asset Costs Dashboard.
14. Total Cost Dashboard.