Any user with the "Enhance Reports" permission will be able to view this Dashboard. The permission can be applied under the Manage Users page.
Accessing the Dashboard
1. Select Reports > (Either Dashboard) from the left-side navigation menu.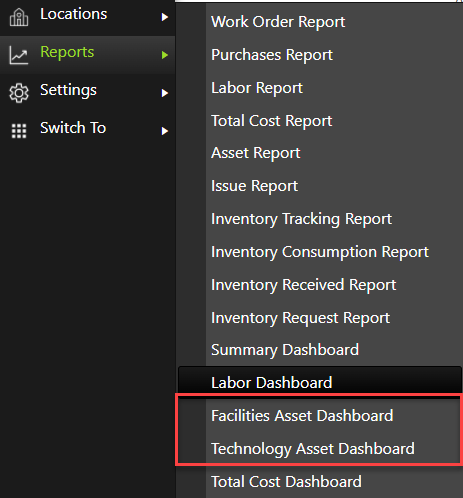 2. Select the Dashboard you would like to view.
Note: Selecting Facilities Asset Dashboard will only display assets related to systems on the maintenance side. Same thing for technology it will only display technology assets associated with technology systems.
Once the Dashboard is selected, you will be taken to a new tab.
The image below will provide brief instructions on applying filters and utilizing the Dashboard.
Note: Please select the image to get a better overview.