Users with the Edit Inventory and Edit Asset permission will have access to the Vendors page.
Manage Vendors
1. Select Vendors from the left-side navigation menu.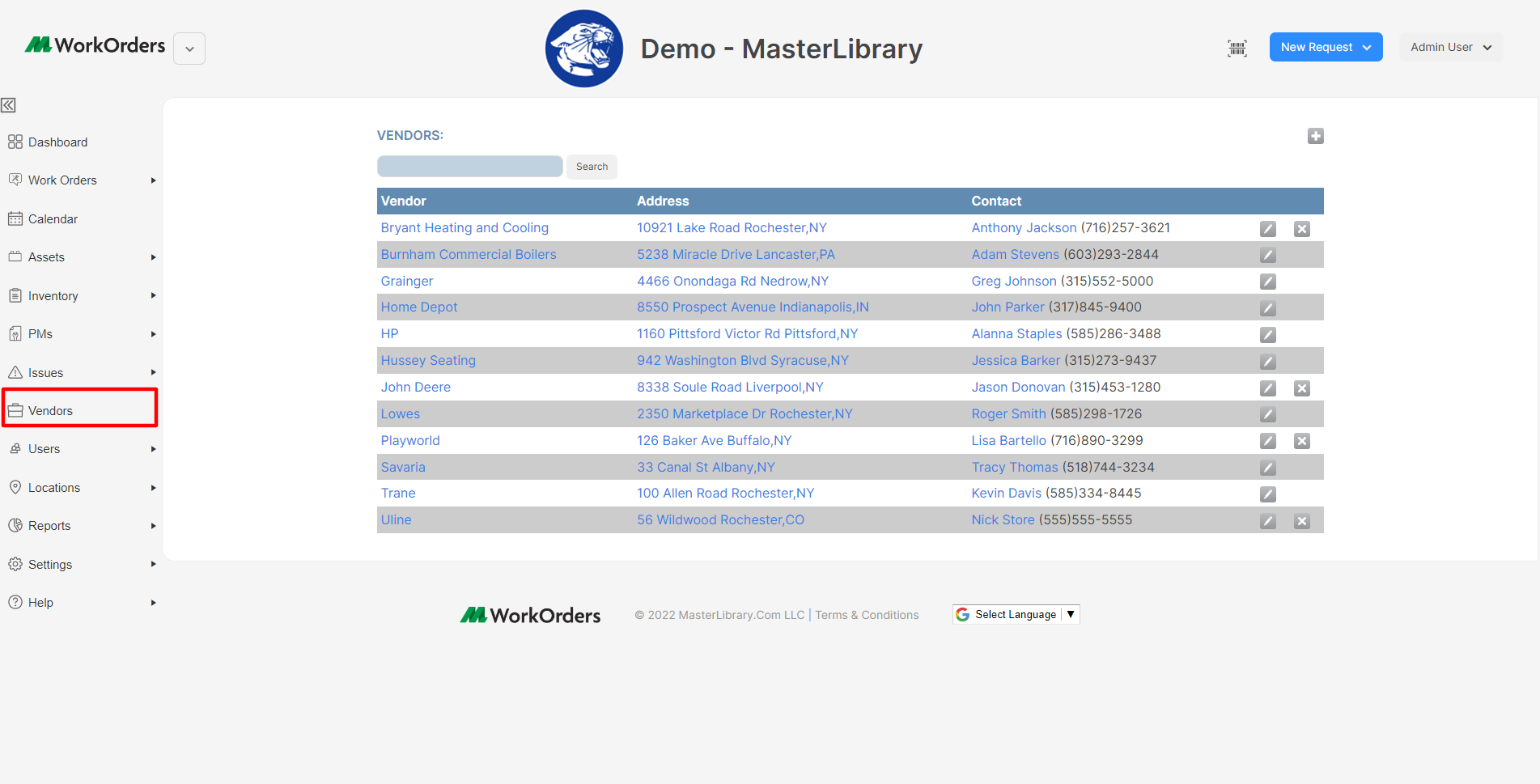 The Manage My Vendors page will be displayed.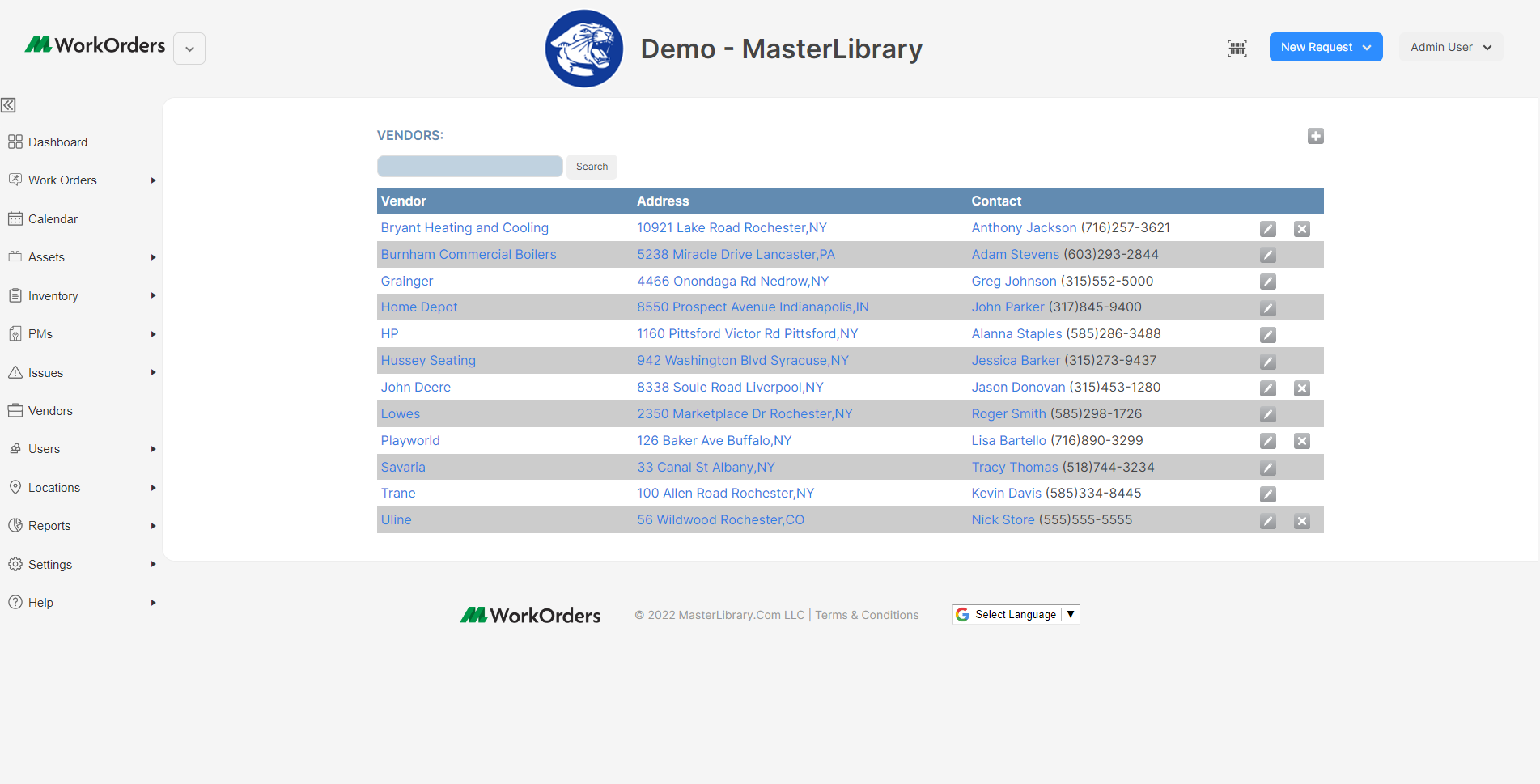 2. To add a Vendor, select the Add Icon (

.)
3. Enter the following information about the Vendor: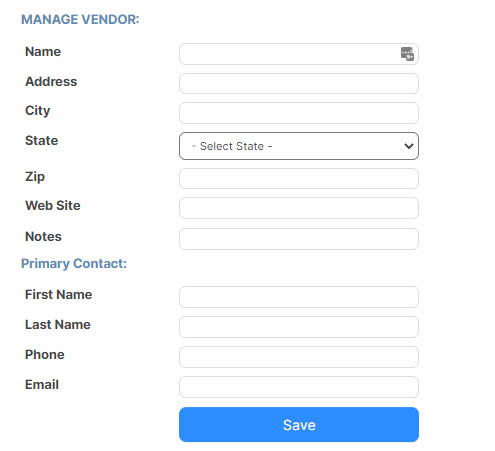 4. Select the Save button.
Note: You can use the Search box to find an existing Vendor by name.