Districts can sometimes have more than one barcode on a device/asset. This page will allow you to add additional Barcodes for your assets. Once the additional types have been added and saved, they will automatically appear on any existing asset.
Setting up Additional Barcode Types
1. Select Assets > Manage Barcode Types on the left-side navigation menu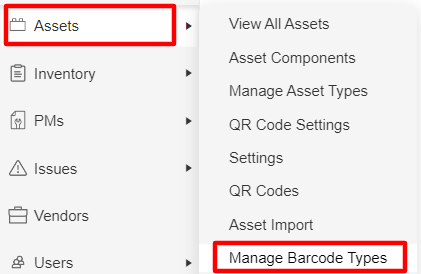 2. Type in a Barcode Type

3. Click Save.
The Barcode Types will now display when adding or editing an asset.