ML Work Orders™ Users with Administrative Permissions have the ability to View All PMs Related To An Asset.
View All PMs Related to an Asset
1. Select Assets > View All Assets.
The Manage Assets page will be displayed.
2. Select the Asset name from the Manage Assets screen.
3. Select the PMs tab.
This tab shows all PMs associated to the asset record, directly or indirectly via Asset Type or Sub Type

All PMs related to that Asset will be displayed.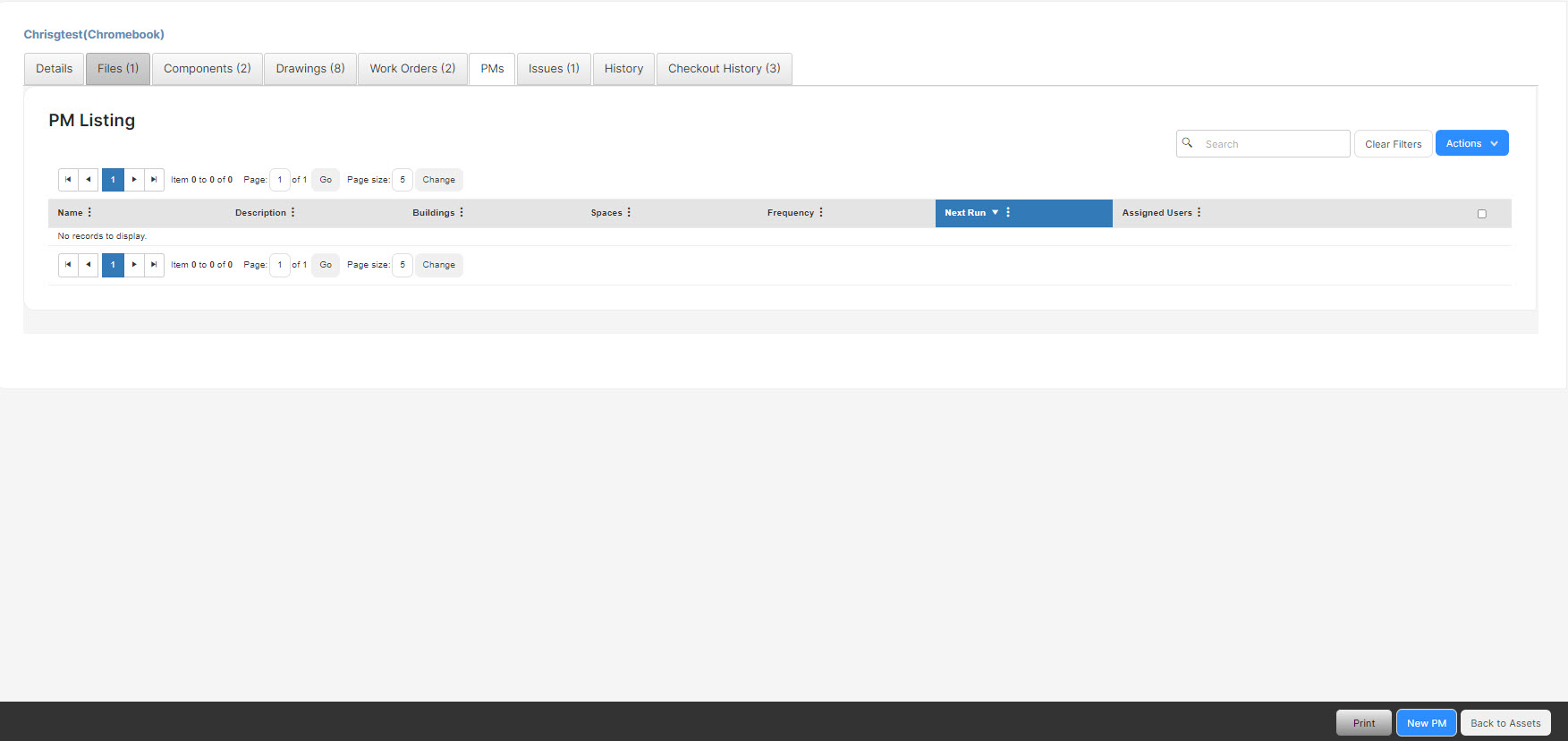 4. Select the PM link to view more details.