ML Work Orders™ software allows users to search for a specific asset, based on different criteria. Users can search by Name, Serial Number, PO Number, or Model.


1. Select Assets > View All Assets.
The Manage Assets Search page will be displayed.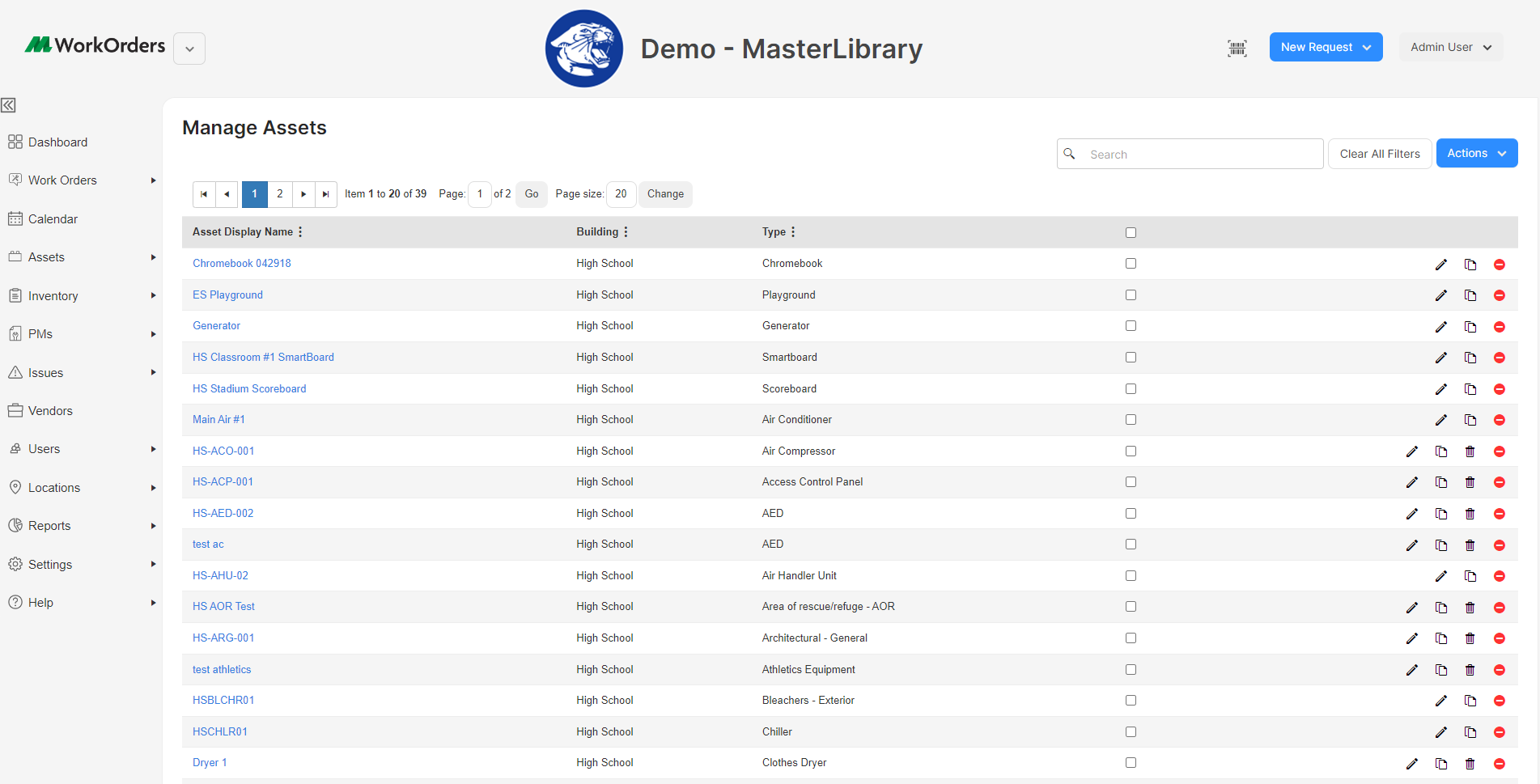 2. Enter the Asset Name or a keyword within the open search box and then select the magnifying glass or enter button on your keyboard.