Users with the View all Assets permission will now see a separate tab under the Asset details. The log will track any changes that have been made to an asset and display the details as well.
1. Select Assets > View All Assets.
2. Select an Asset name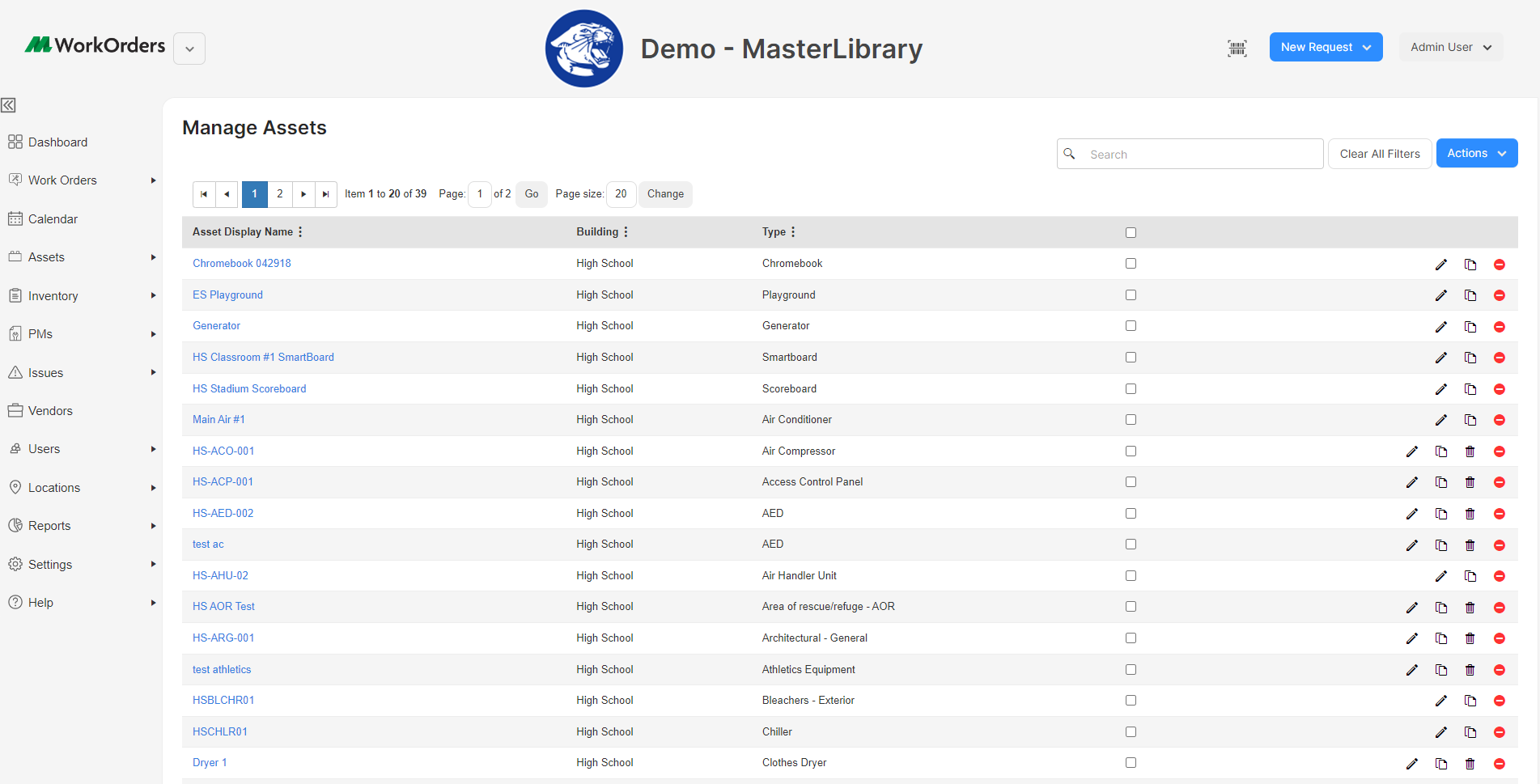 3. Select the History tab at the top of the Asset details page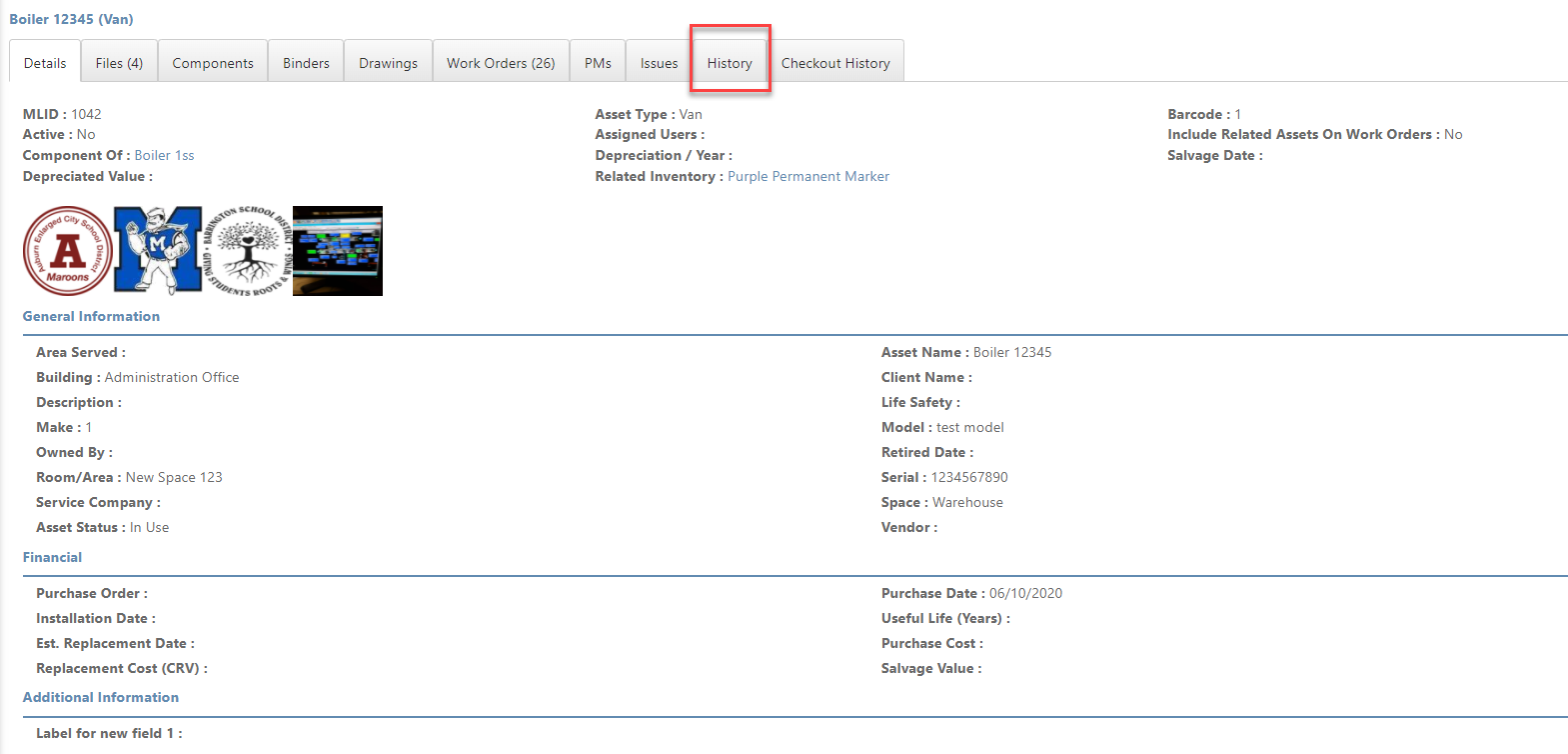 The Asset history will then be displayed.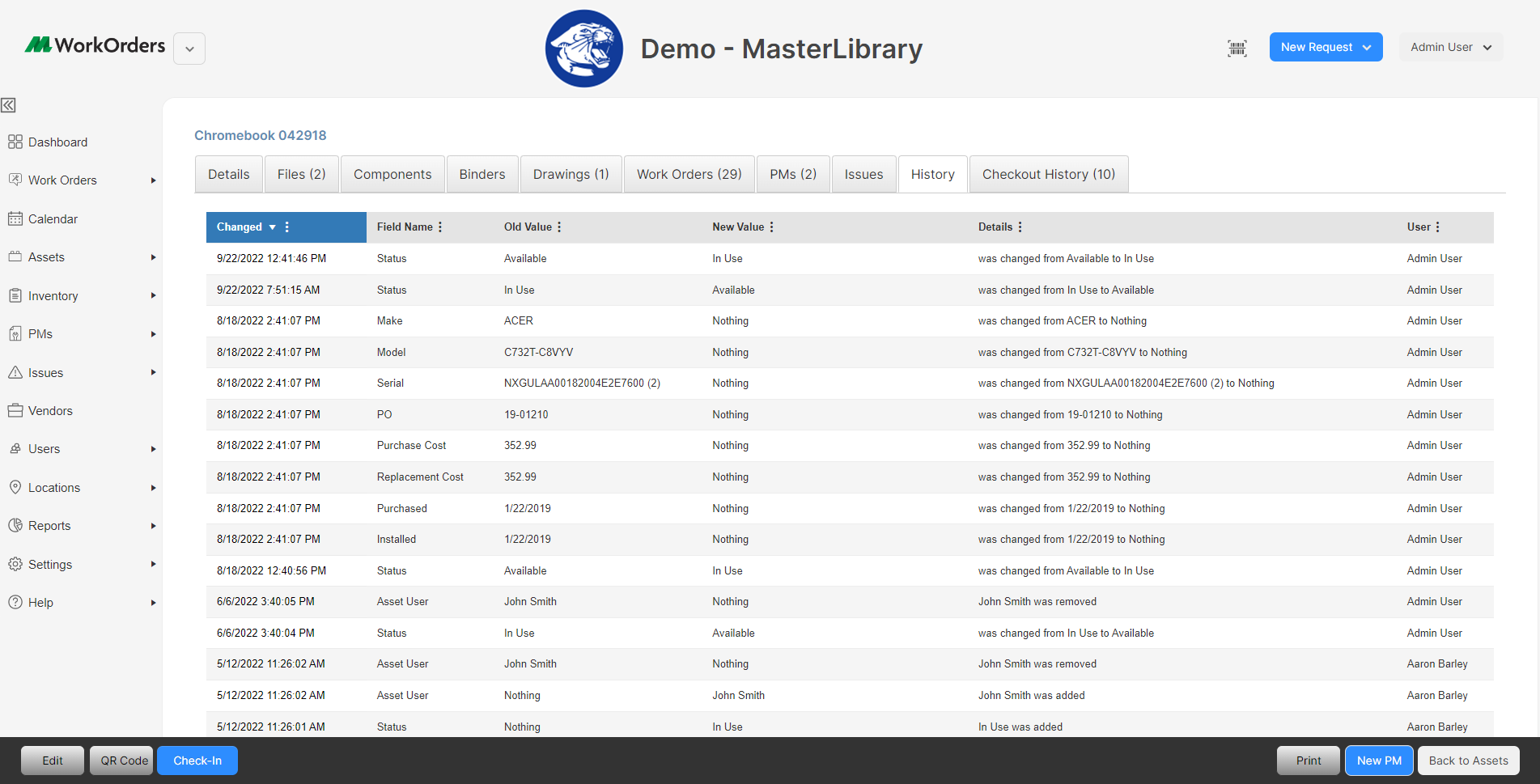 In the Details to the right, you will see that the Asset name was changed. Anytime an Asset is adjusted, the information will be logged here.