ML Work Orders™ Users with Administrative Permissions have the ability to Manage Inventory.

1. Select Inventory > View All Inventory.
The Manage Inventory page will be displayed.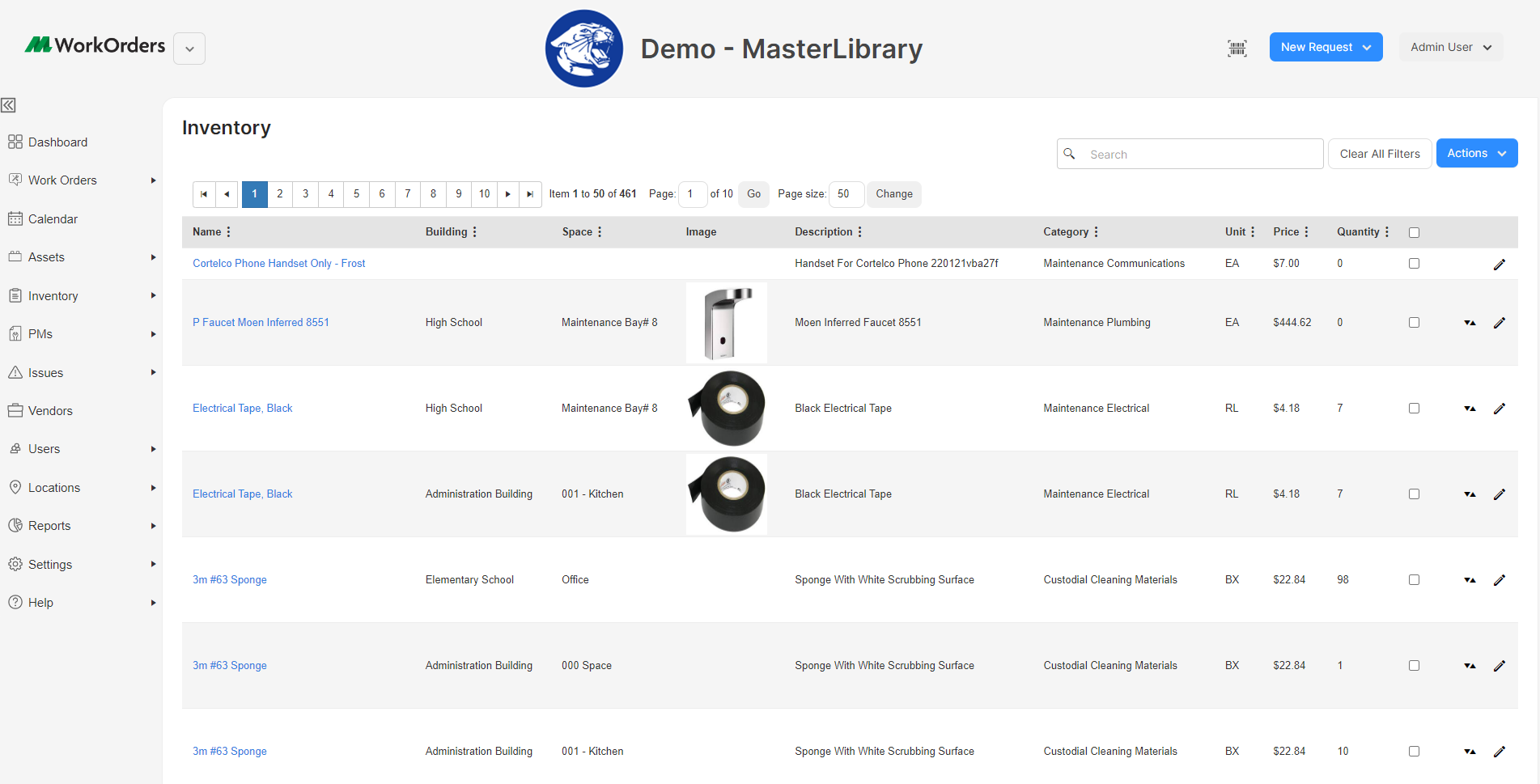 2. To add an Inventory item, select the Actions menu, then "Add Inventory"

3. You can also select the Scan Barcode option at the top of the page to add Inventory. Once the inventory barcode is scanned, the system will open the "Add New Inventory" page will the barcode prepopulated.

3. Select the Inventory Type from the drop-down menu.
4. Enter the Inventory Name.
5. Enter all of the information related to the Inventory item in the given fields and upload an image of the Inventory item. (Optional)
6. Enter the Space in which the Inventory is located as well as the current quantity in the Stock section. You can also enter a responsible user(s) for each stock. This user will receive an email notification if that stock hits the minimum quantity, alerting them that the inventory item is low.
Note: You cannot add a Stock Location (space) if the inventory item is Inactive.

7. Add any additional spaces in which the Inventory is located.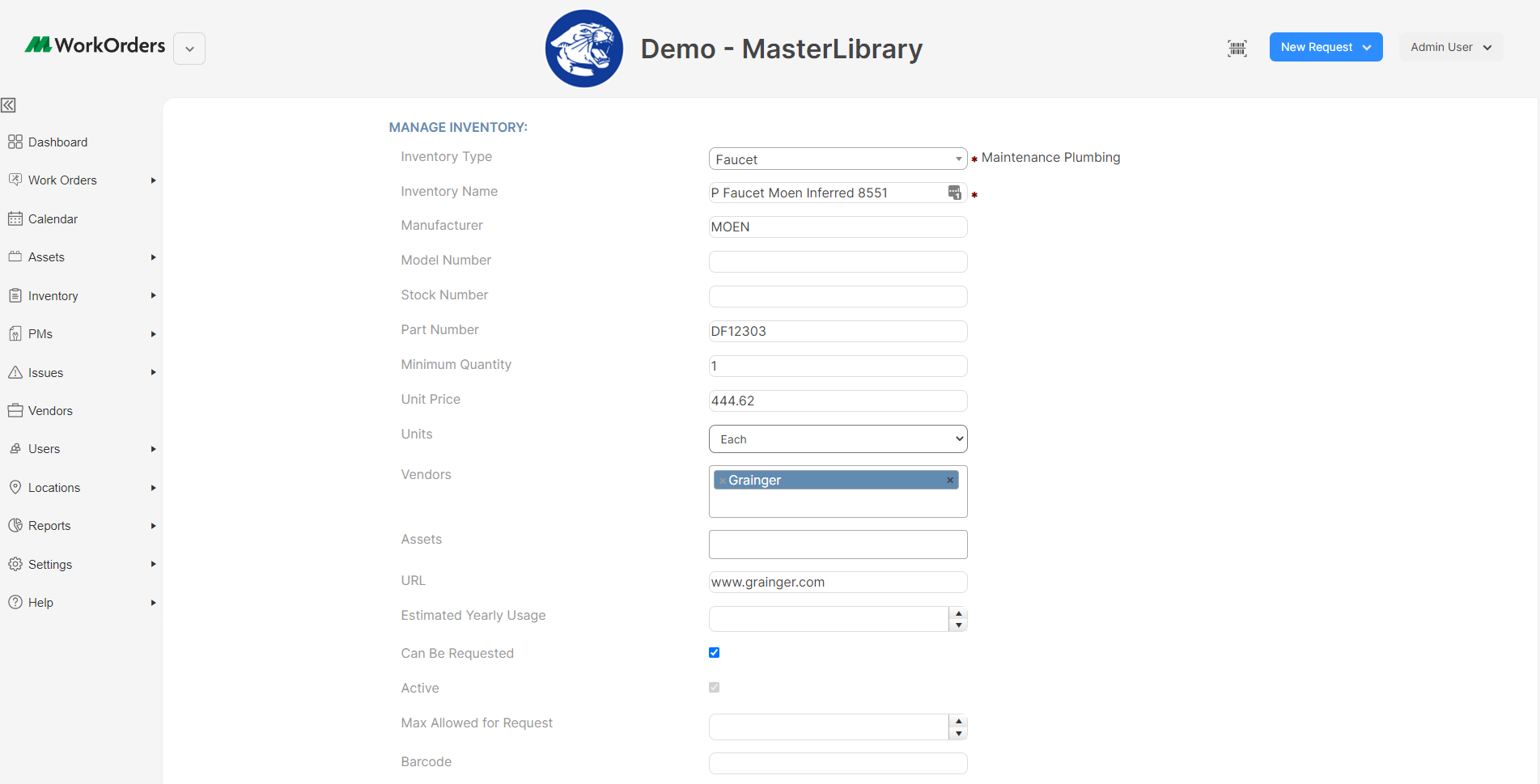 8. Select the Save button.
Editing Inventory
1. Select Inventory > View All Inventory
2. Select the pencil icon (

) next to the item that needs to be edited
3. Adjust information as needed
Note: Stock location and quantity can be updated on this page as well.
4. Click Save
Inactivate Inventory
1. Select Inventory > View All Inventory
2. Select the pencil icon (

) next to the item that needs to be edited
3. Scroll down to the stock location and select the inactivate button (

)
Once this has been completed, the Inventory Items stock will be set to 0 and will be removed from all pages including Work Orders, Recieve Inventory, Manage Assets.,