ML Work Orders™ Users with Administrative Permissions have the ability to Manage Assets.
Upload Related Files to an Asset
1. Select Assets > View All Assets.
The Manage Assets page will be displayed.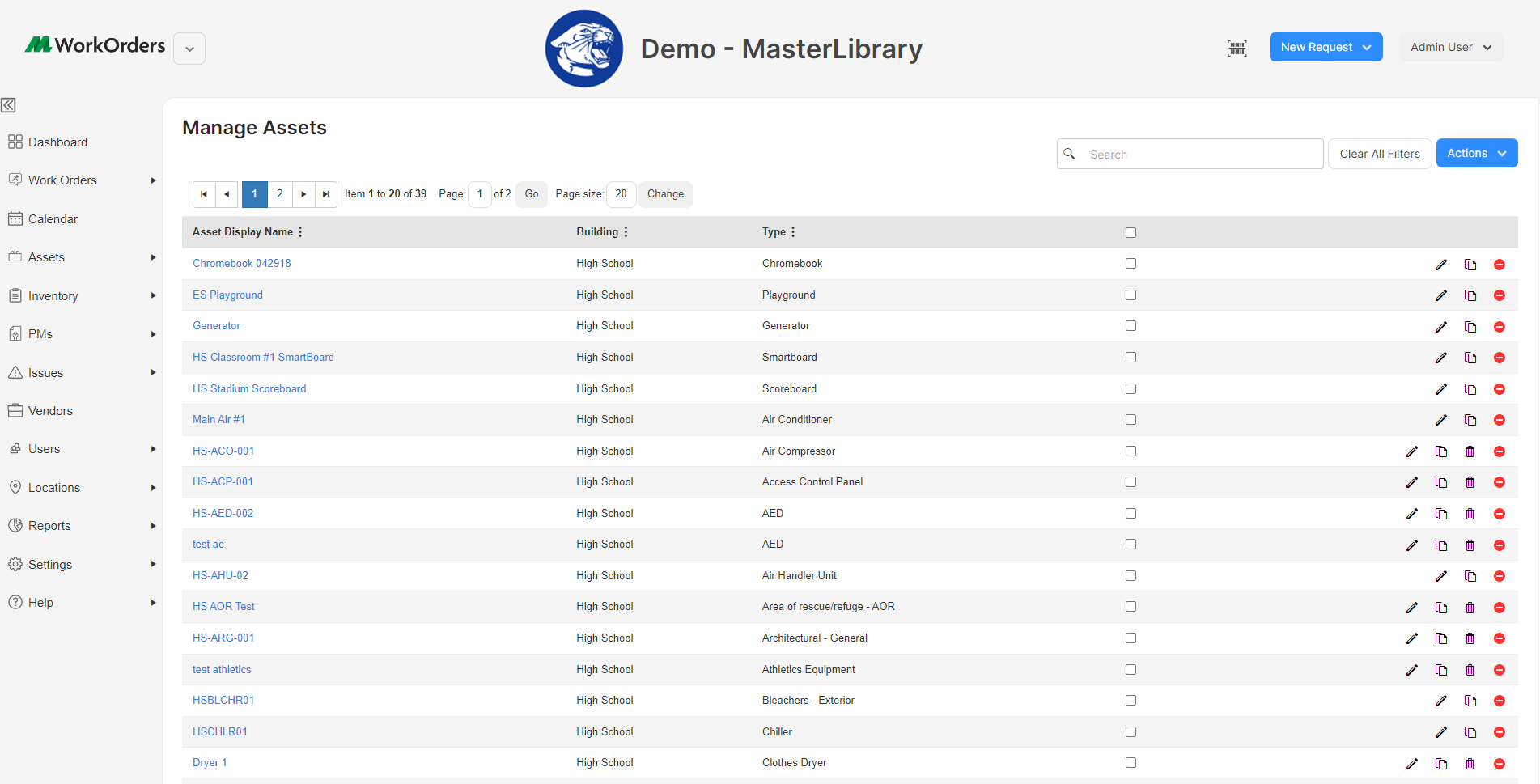 2. Select the Asset name from the Manage Assets screen.
3. Select the files tab and then select the Add Files button.



4. Users will be able to upload any important documents related to the Asset such as operation manuals and warranties.
Note: Only the user who uploaded the file will be able to delete it from the Asset.
We accept the following formats:
jpg,jpeg,gif,png,bmp,heif,pdf,txt,doc,docx,xls,xlsx,ppt,pptx
jpg,jpeg,gif,png,bmp,heif,pdf,txt,doc,docx,xls,xlsx,ppt,pptx