ML Work Orders™ allows each user to set up their own Email Notification settings through their profile.
You can adjust these settings by doing the following while logged into ML Work Orders

1. Under your username at the top right of your screen, click the down arrow and select Profile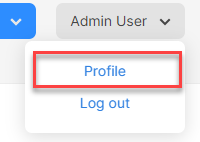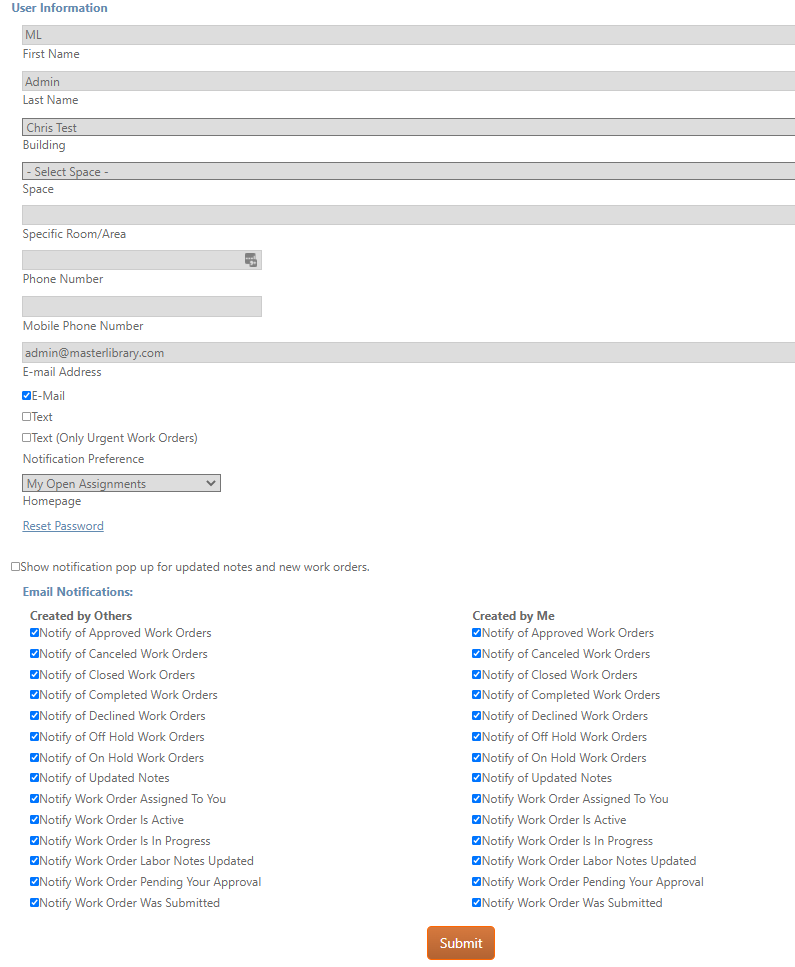 Note: "Show notification pop up for updated notes and new work orders" can enable and disable pop-up notifications.
2. In the Email Notification settings, you can choose which notifications you would like to receive.
3. Select Submit, once you have applied the necessary settings.