1. Select Users > Manage Users

2. In the top right corner, select Actions > Add User to add a new user.
3. Enter the User's First Name, Last Name, Phone Number, and Email Address. A labor rate can be added for those users that will be entering labor hours on the work orders. A default Building and Space for submitting work order requests can also be added.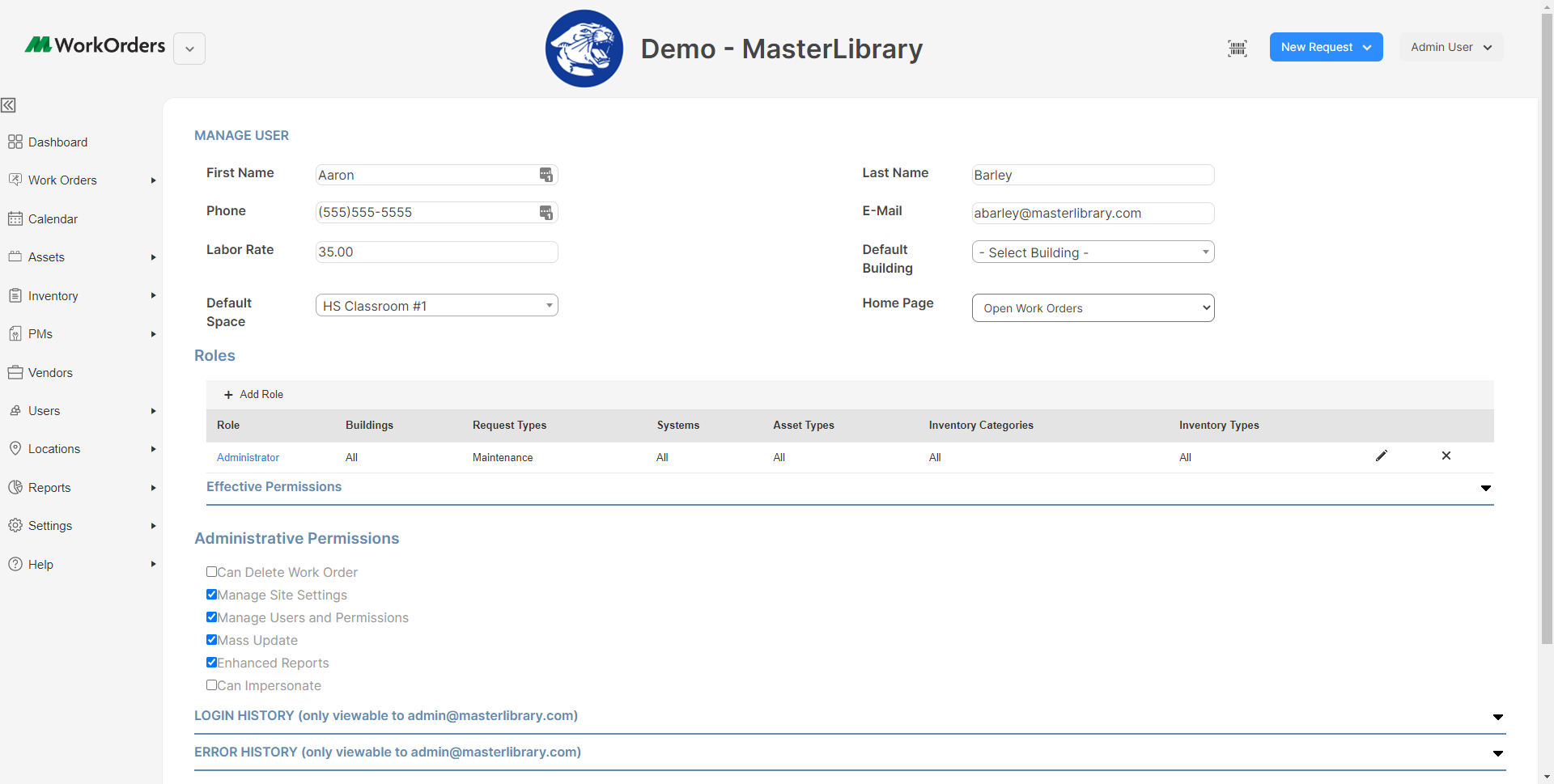 4. To add a Role to the user, select the Add Role button within the Roles section.

5. Select the Role, Building, and Request Type, Systems/Types, and Inventory Categories/Types then select the Checkmark button to add the role.
6. To grant the user Administrative Permissions, check off the necessary checkboxes for:
Manage Site Settings - Allows the user to add/edit buildings and spaces
Manage User and Permission - Allows users to add/edit user roles and permissions
Mass Update - Allows the user to mass edit work order records
7. Select the Save button and repeat steps 1-6 for any new users.
Note: The following message may appear if you use both MLW and MLD. "Please note that this change will also impact the settings on ML Drawings"