ML Work Order admins can adjust settings based on the status of the Work Order. Admins can choose whether notes are required when moving the Work Order to a specfic status.
1. Select Settings > Setup Items > Manage Work Order Status from the left-side navigation menu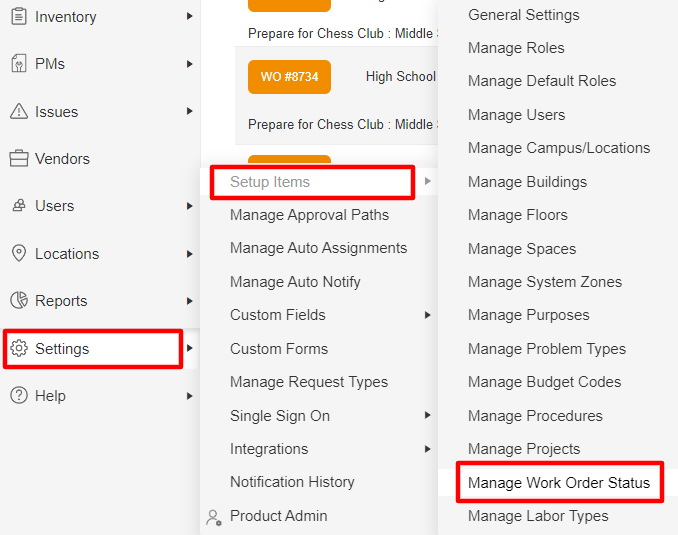 2. Select the pencil icon (

) next to one of the statuses
3. Check off the Notes Required checkbox and click Save

Now when you attempt to decline a Work Order with the setting enabled this will appear.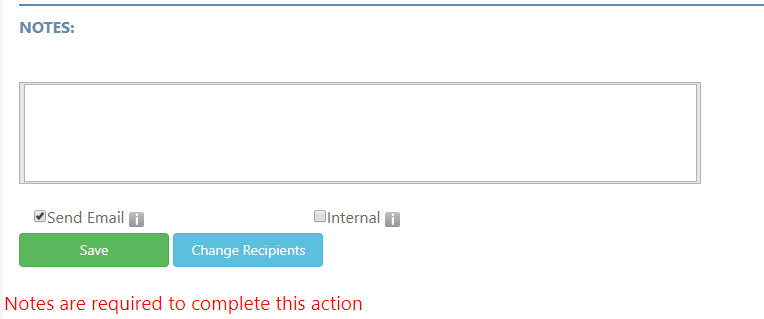 Setting up an automation reminder based on a status
1. Select Settings > Setup Items > Manage Work Order Status from the left-side navigation menu
2. Select the pencil icon (

) next to one of the statuses
3. Select the Add New Record option (

)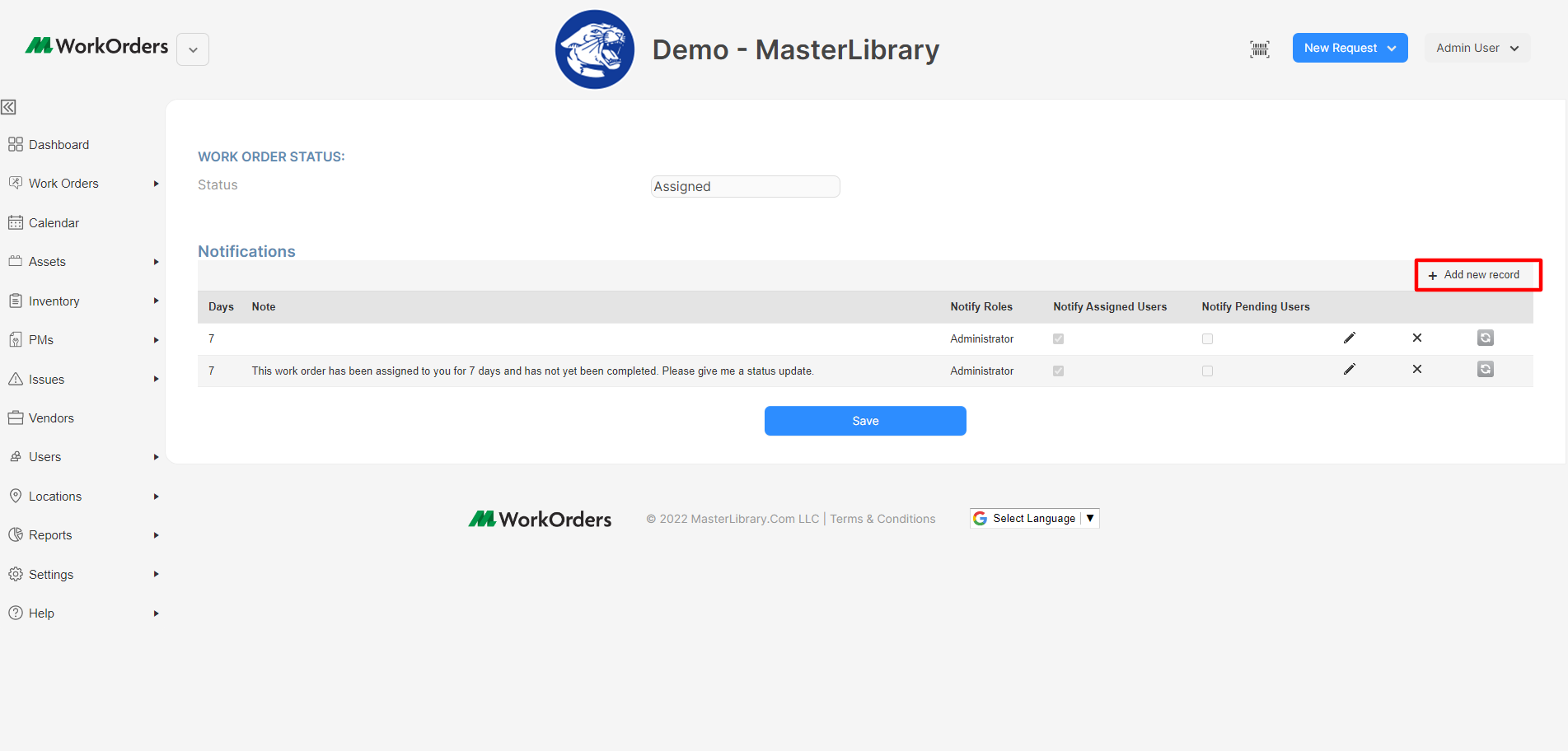 4. Enter the following information
1. The number of Days the notification needs to be sent out if the Work Order remains in that status

2. Notify specific roles

3. Notify Assigned User checkbox

4. Notify Pending User checkbox

5. Click the checkmark when the record is completed (
)