ML Work Order users with Admin permission will have a My Dashboard page. This new dashboard provides quick insight on the work orders the user is able to view.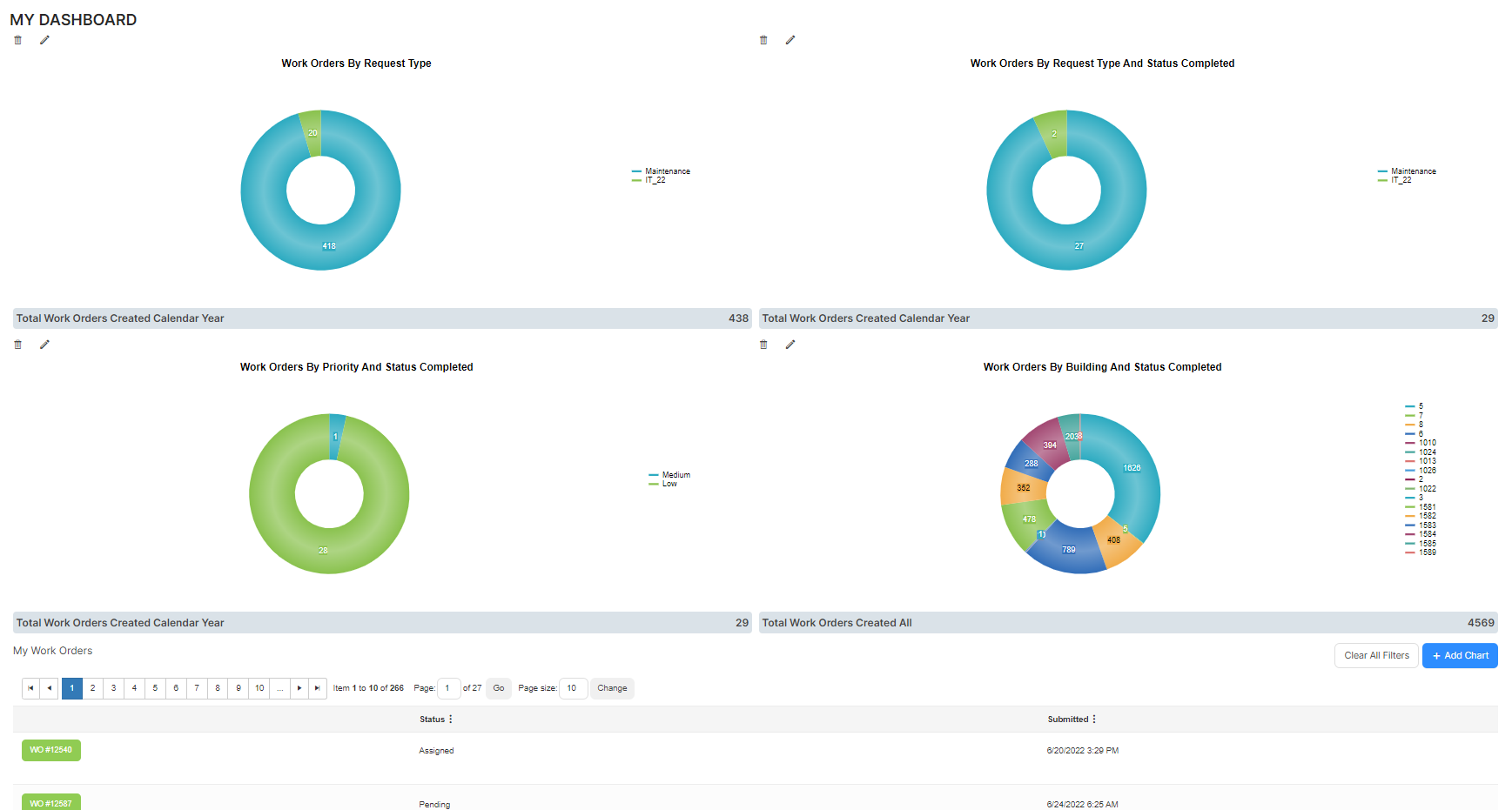 Users will be able to create their own dashboard view by either selecting the Edit button (

) to edit an existing chart or selecting the Add Chart button to add additional charts. This will allow users to select a Date Period as well as a work order field in which they would like to report on.

Users can select a portion of the chart to bring up a listing of the selected work orders in the grid below.

Users can also make the dashboard their homepage by going to their profile and changing the Homepage field to My Dashboard.