Work Order Report
To access this Report, select Reports Work Order Report from the main menu.

The Work Order Report will be displayed.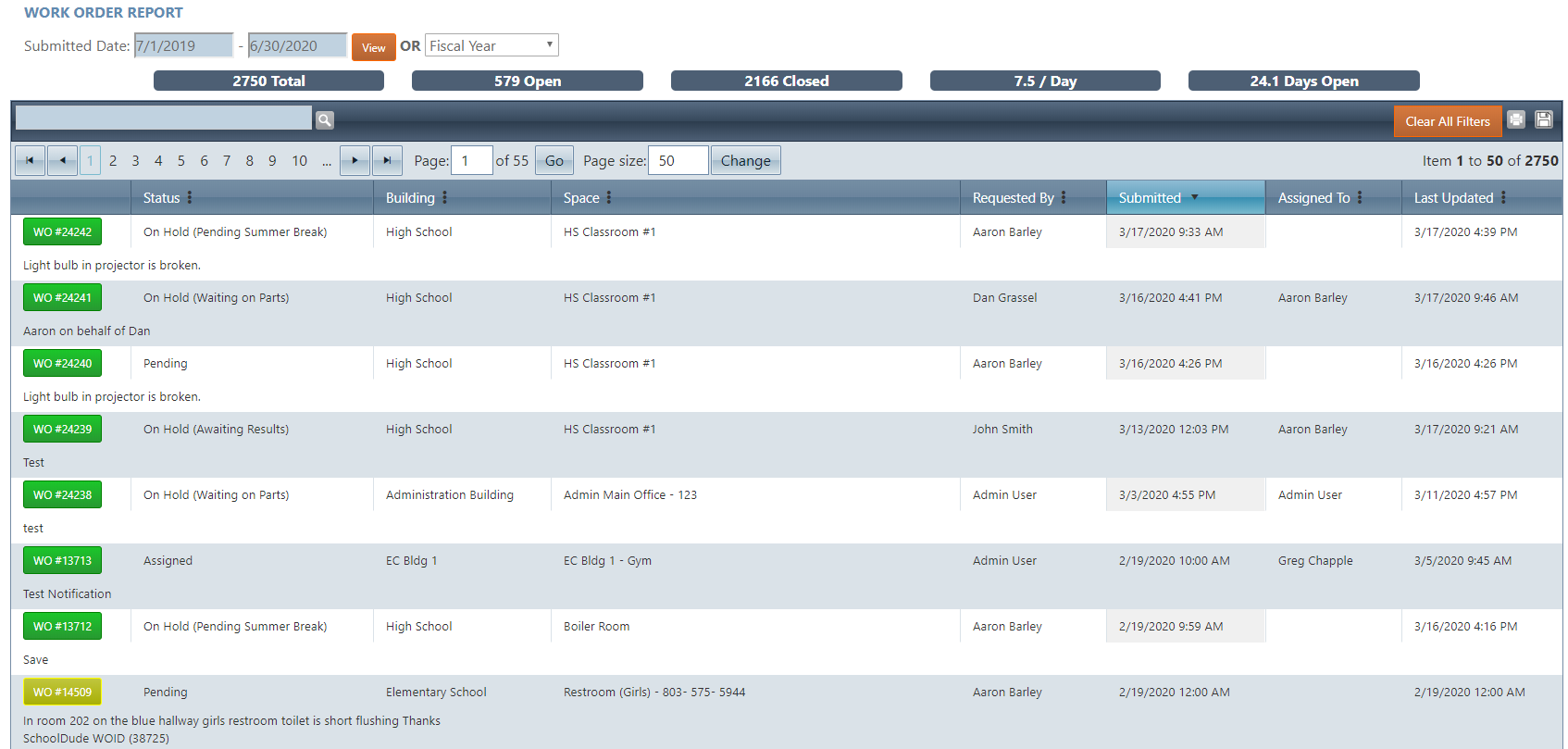 In this Report, Users have the ability to generate the total number of work orders within a specific time frame as well as the average number of days that the work orders have been open.
The following Report has been transitioned to a Telerik Grid similar to the View All Work Orders page. The page can now be customized as needed.
Date: You can Filter a specific time frame or Preset time frames based on the year. You can also filter for different report dates such as Completed Date, Submitted Date, etc.

Filtering: The filtering is going to be the same as the Work Order pages. You can filter on each specific column by selecting the three black dots. You can then check the filters you would like to apply and click Filter. Once you are done, you can click the Clear All Filters option to reset the page.
Note: More columns can be added for additional filtering options. You can add columns by selecting the three black dots on an existing column. Next, select the columns section and check which ones you would like to add.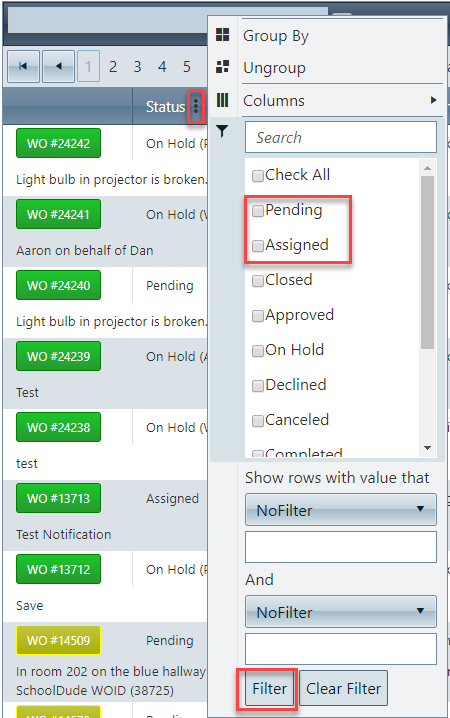 Custom Field Information: Additional columns can be added to the report for filtering and sorting purposes. You can click the three black dots on any column, click columns, and check off the custom fields you want to display on the report. Please keep in mind the custom fields are related to "Request Types".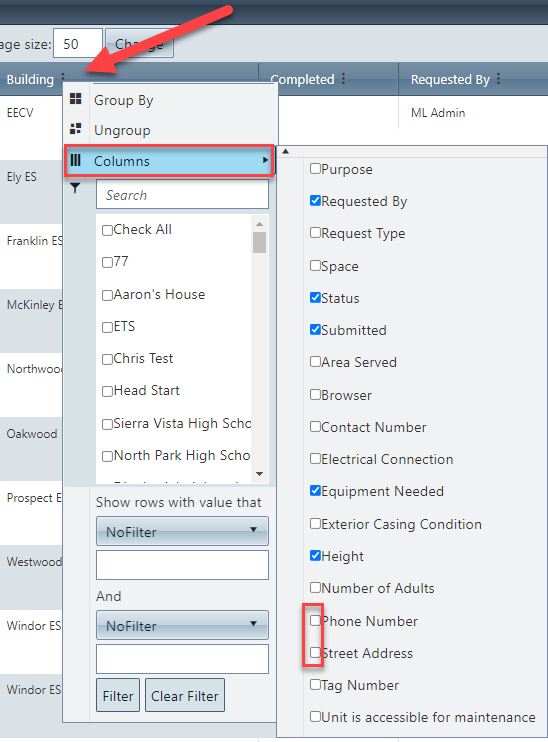 Once the column has been checked off it will automatically be added to the report. From there, you can sort and filter as needed.
When the report has been generated, you will have the ability to print or export it to XLS (Excel) by clicking this icon (

)
If you have any questions about running the Work Order Report, please feel free to submit a support ticket here.